Well heres Momma and her little'uns. After an eventful birth ( 4 breech problems delivering 2 kittens....had to ease them out and had to ease out 3 placentas) she is happy all are healthy and lively already! Can't believe she only had 5 had a feel around and 5 seems to bit the lot but here's the pictures..........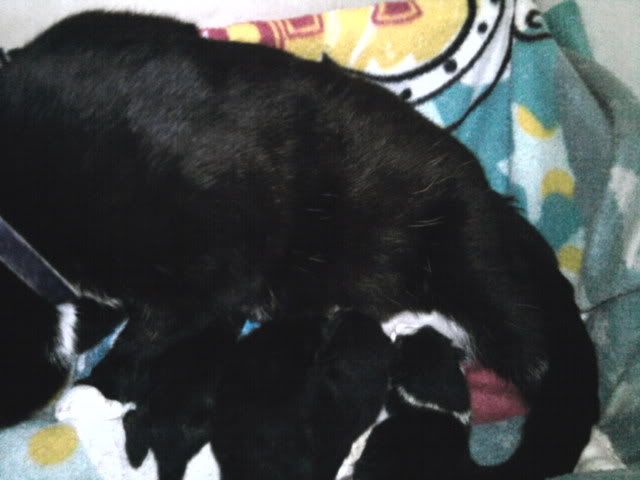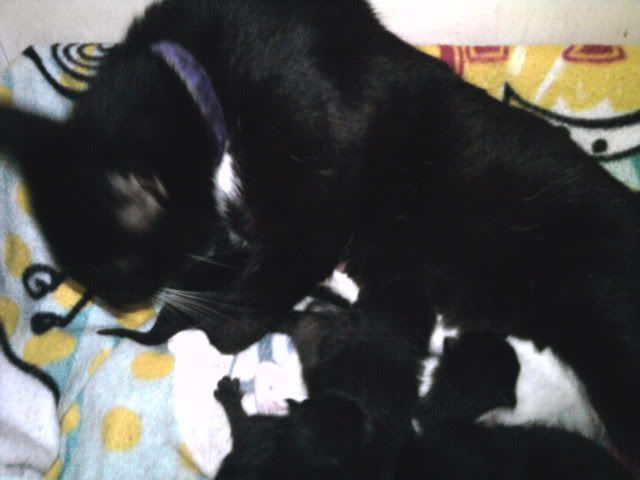 Momma and Babies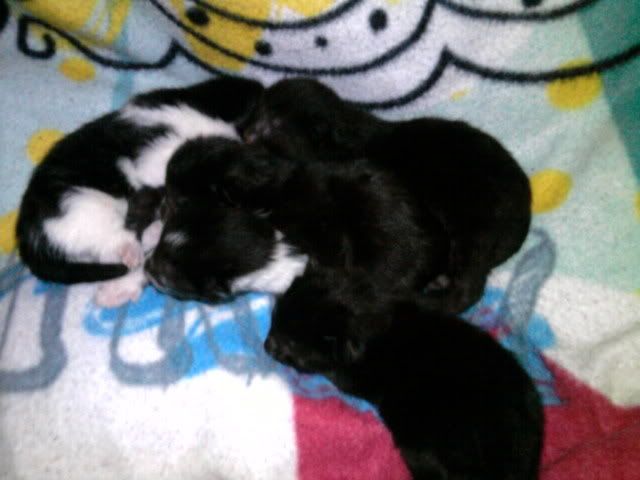 Babies...soooo cute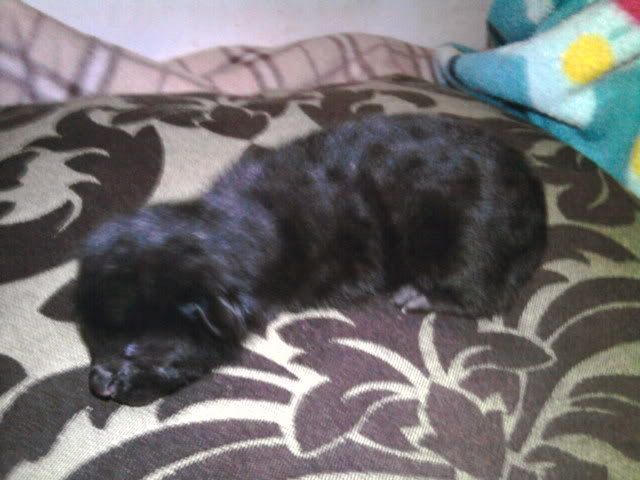 Black No 1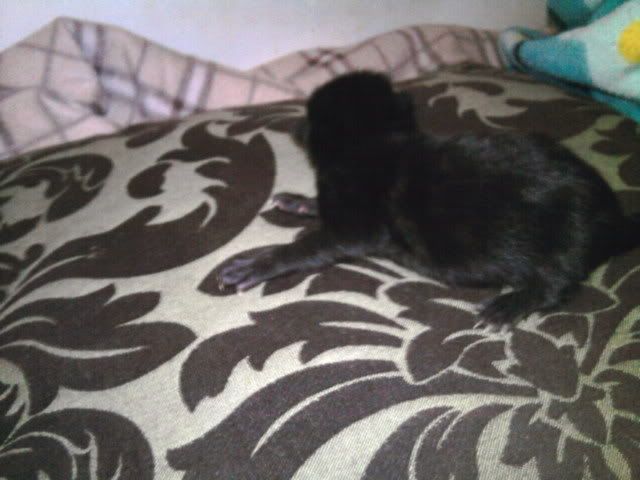 Black No2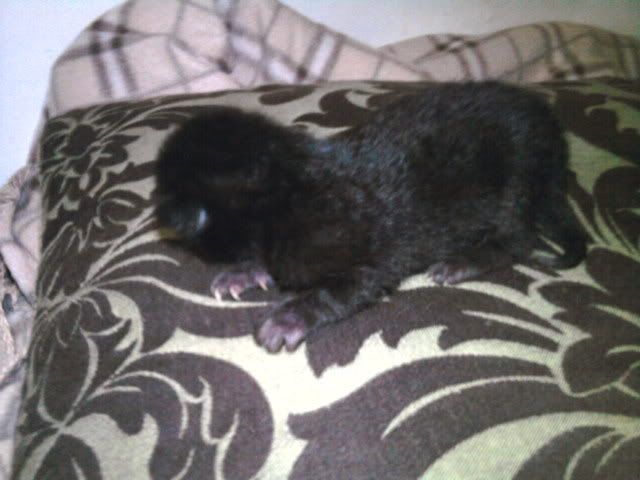 Black No 3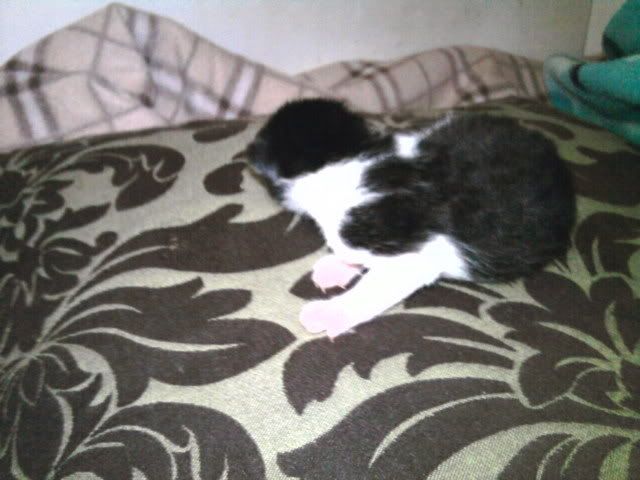 Black and white No 1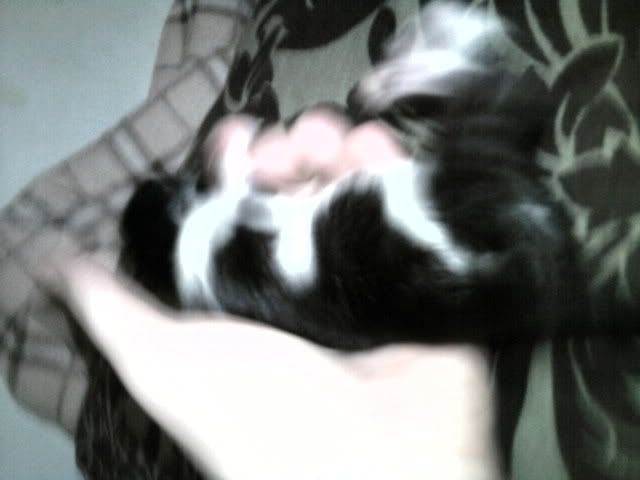 Black and white No 2.....very lively and wiggly couldn't get a decent photo even holding him/her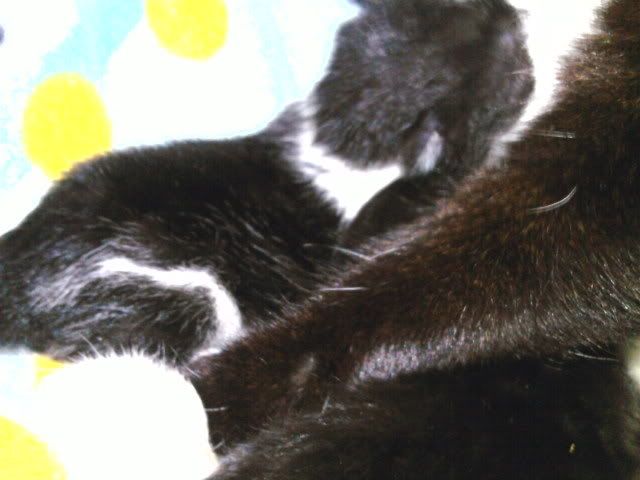 Black and white No 2 quiet and still with momma!