Since some of you guys expressed interest in updates on Somebunny during her journey, here is her official update thread.
Thanks to each of you who commented on my last post giving her compliments & giving me encouragement!
I was pretty overwhelmed at first, but so many of you that have been through the same (and worse!) have proved that this mission is not impossible.
She actually started playing last night & kept me up with all of the racket she was making! Her former owners had bought & sent a bunch of toys with her.. they were buzzing, tweeting and beeping all night long!
I'll take it as a good sign.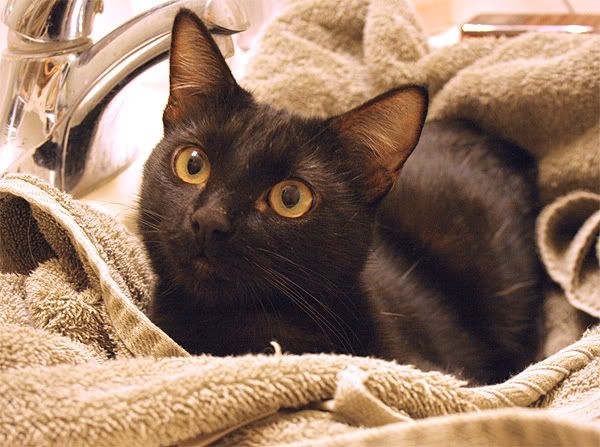 A glimpse of her sweetness..
ACK! Changed her mind!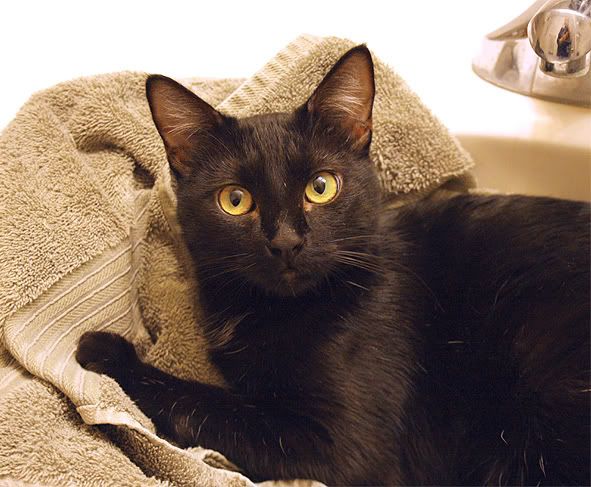 Letting her guard down for another quick second..
..until she remembered she still hates me.
She's not talking in this photo.. she's hissing & yelling at me as I was leaving.
(Sorry it's not in focus!)
Somebunny is a tad bit bipolar.