We have just bought our little princess a ceiling high scratch post and she loves it. She loves climbing up the door frames
so we thought we would buy her this and she now uses this rather than the door frames!!! Her other scratch posts just must not have been tall enough
Here it is, it's huge!!!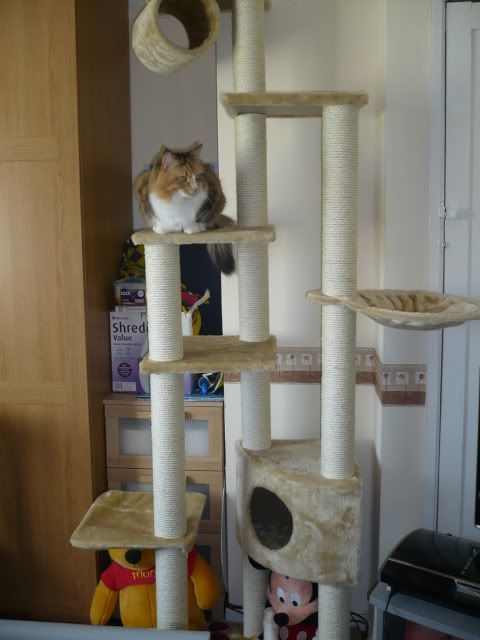 It's nice and high up here...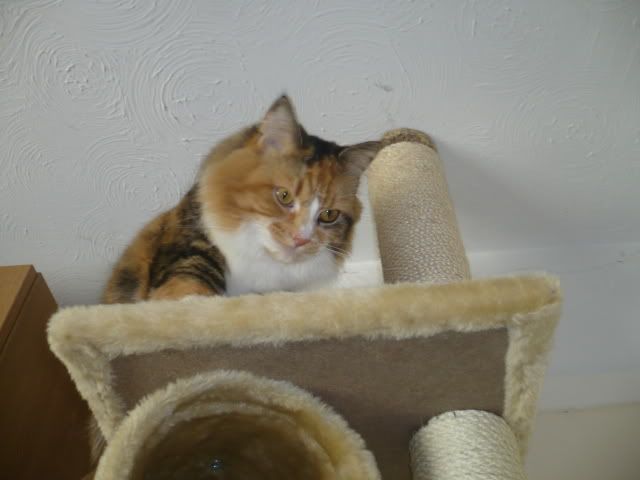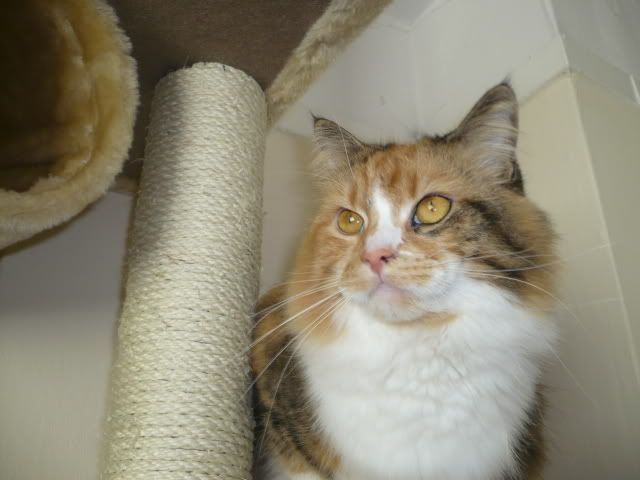 What's in here?
Here are some extra new pics of Willow.....
Look i'm trying to clean myself, what do you want???
I like this mummy...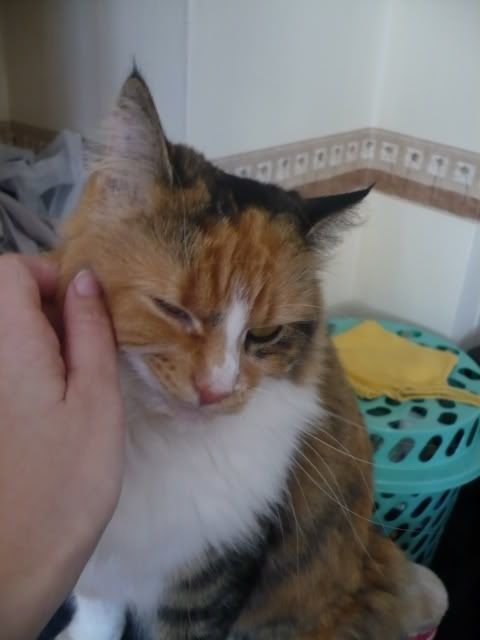 Looks like she wants a belly rub but don't touch
This is Willows usual daytime sleeping position, squeezing herself into her box that we think is too small (she thinks differently)... she always looks awkward at first like this....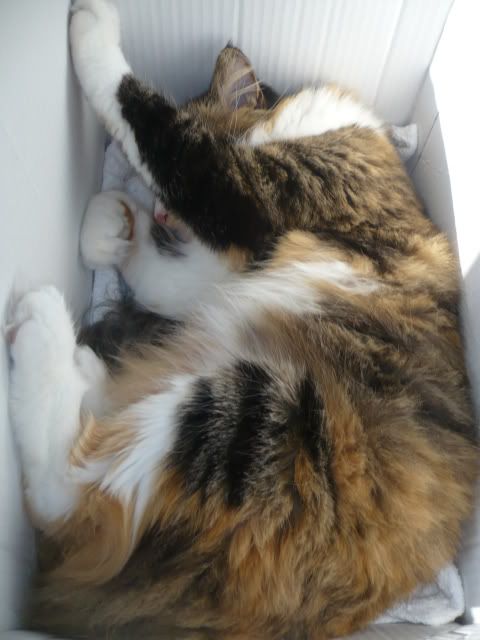 but always ends up looking so snug
......