These are some older pictures of when I was playing with my grandma's cats (my grandparents live next door).
She took in a stray that was running around her yard only to find out a few weeks later it was a pregnant stray. She ended up having four babies. 3 girls and a boy. My grandma kept two of the kittens and the mom and I took 2 of the girls. The cats turn 5 next month (I can't believe it's been 5 years already). I still have one of the kittens, Blue. The other, Hermie, died last summer from FIP
Anyways, here are the mother and the other two kitties that live with my grandma. They are all indoor cats but they have a rather large pen built on the side of the house for them to play in.
Silly, AKA Mama Cat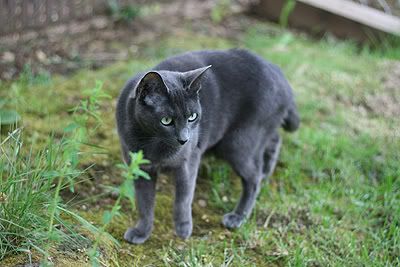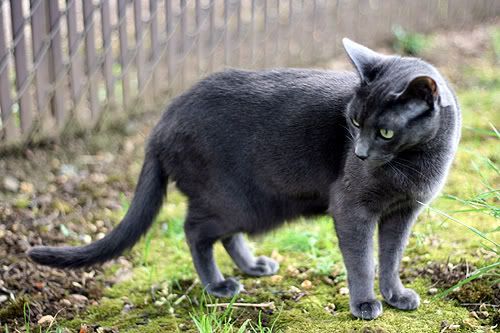 Harry, AKA the spoiled boy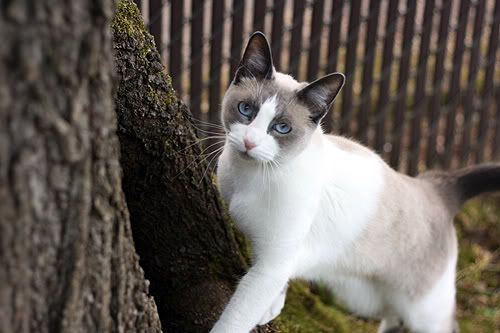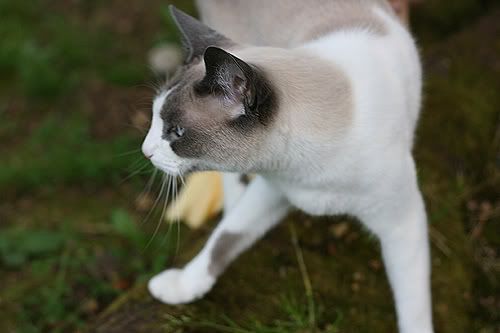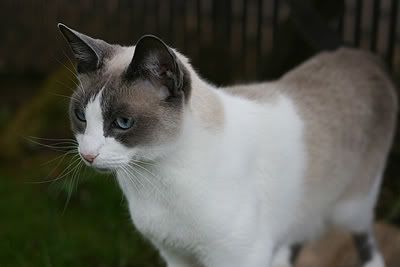 Sweetpea AKA the tiny one (She always seems to hide when I take pictures, so I hardly get any of her)