Well, I am finally getting a cat yard. We have procrastinated and tried to figure out how to do it for two years. We live on bedrock and could not dig post holes. I have had the yard marked out where posts needed to be for all that time and have been disgusted that it was not done yet.

We finally used a hammer drill and finally got the metal rods in the ground and it just about killed us doing this....

They are 6'8" tall. 90' long and 45' wide. Two 5' gates and on two sides surrounded by the dog yard or the house.
We finally have all of them in the ground so we can 'get it done' !


It was as huge job.

The next step is to dig around the bottom of the posts and pour about 3" of cement ground level so we can stabilize them and level them because the drill we had to use was larger than the pipe. (but they are in the ground now and that will be the hardest part)



When we get the leveling done we are welding the top and building a tunnel to the house and wrapping it in wire.

i was about to give up that we would ever find as way to get this done... here as few pics of our crooked 6'8" posts..(wont be crooked long....
)
And by the way, all the kitties are doing great!!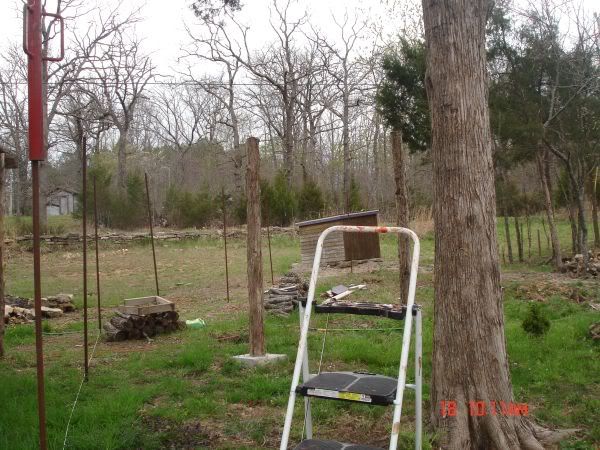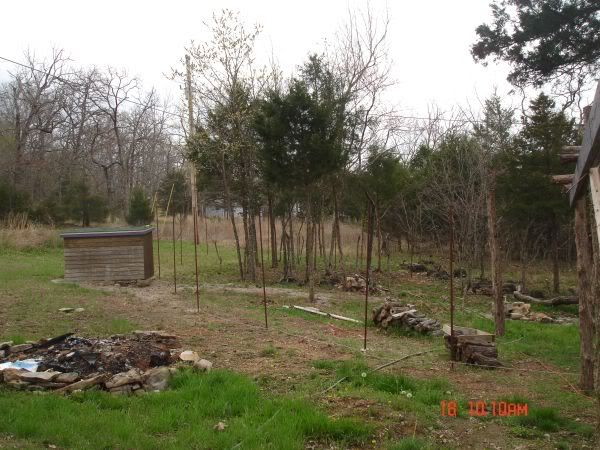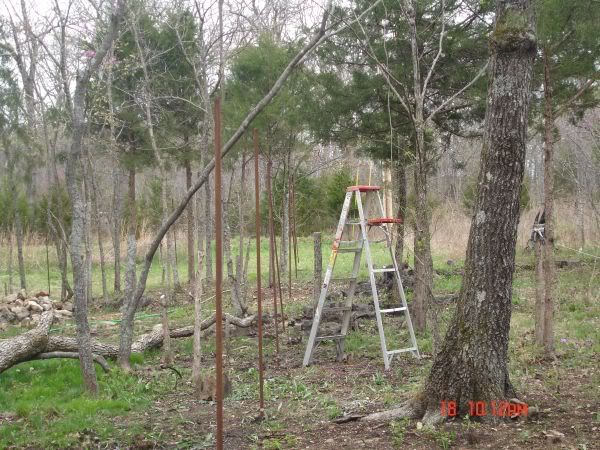 jenn