I was sitting threre this morning and I hear this "chirping" sound coming from somewhere....turned out to be a sucking sound....I turned the TV off and listened......couldn't figure out what it was, so I got up and looked around and found Emily actually trying to "nurse" from Bailey, and Bailey loving every minute of it, letting his little sister suckle while he bathed her head.......what's going on here? Who's the mommy? Me or Bailey???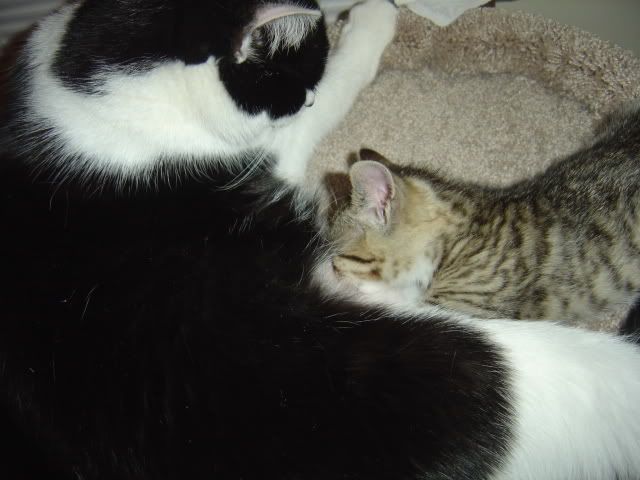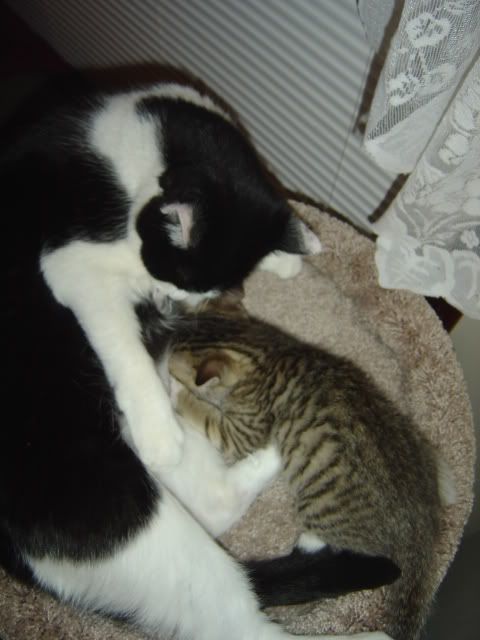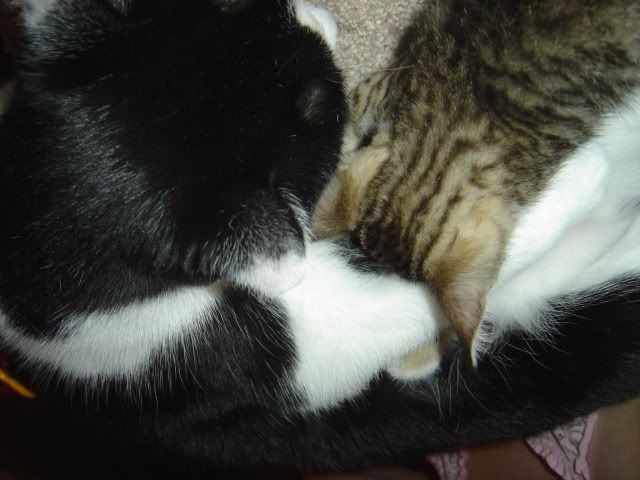 He really has done a wonderful job taking over the mother role.....You've never seen such a clean butt in all your life!
He just loves her to death.....