My male cat and I have a mutual understanding when it comes to the other sex.
Whenever I bring a girl over, he will usually seal the deal by sitting in their laps w/the purr machine on. I mean how can a girl leave when there's a handsome, young, muscular, strapping ma--err kitty in their lap, right?
So anyways, for the longest time, I felt guilty for not returning the favor. I mean, sure the every now and then turkey and gibblets is savory pickin', but I felt as if I was taking advantage of the little guy. Well, that is until last weekend.
So last weekend I hooked my buddy up with a real cutie. This girl is a beauty queen. In all honesty, a bit on the hairy side for my tastes, but body lines were banging, we're talking 6"-14"-10." Anyways, I'll let the pictures tell the story:
The pretty girl, Mouse: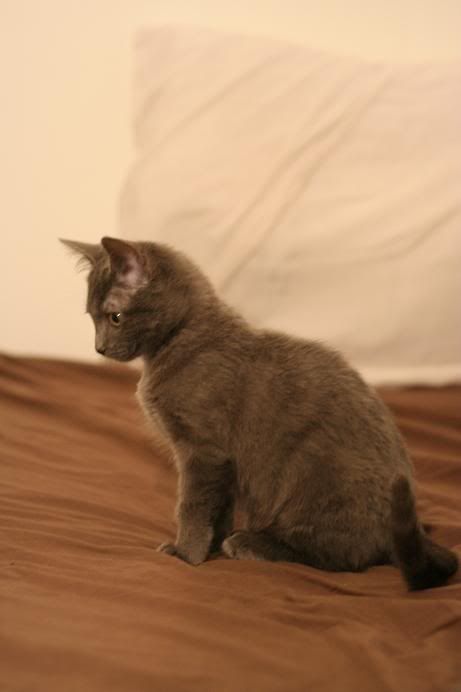 The couple...I think I may have interrupted a conversation in this capture: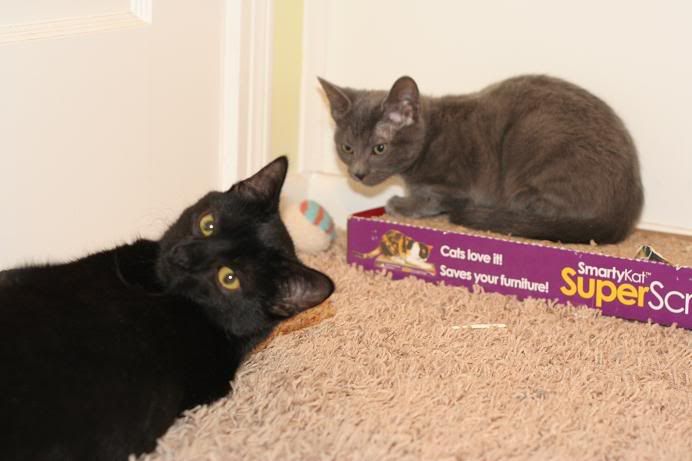 NSFW---Cover your kid's eyes for this one: