Well, someone else got to share their pictures of their doberman, so here is my boy! This is Vicson Diplomatics Legend de Nonino, aka Renic. He just turned 1 year old on April 2, 2009.
We are getting ready for a show at the end of May so you may see more pics!
Here he is stacked pretty!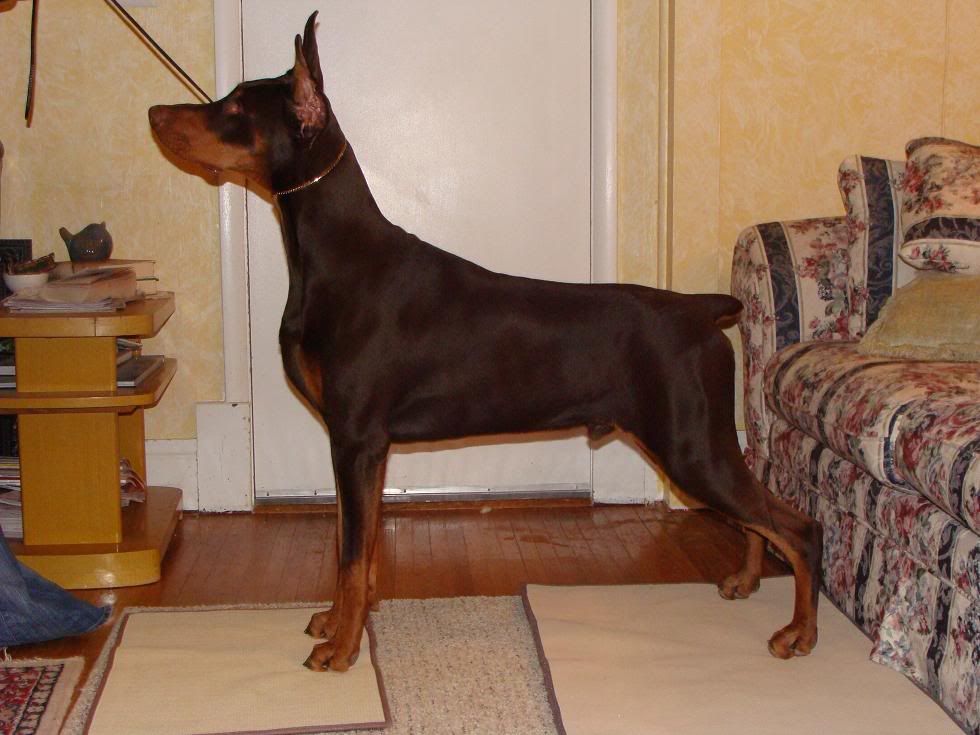 Playing with Kita, my mom's husky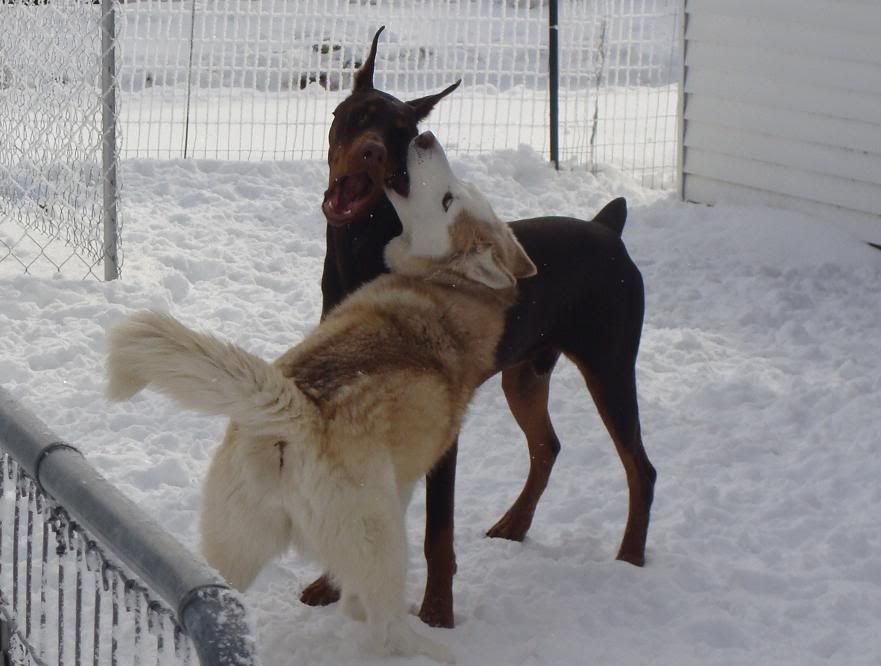 Snoozy with Karma, my 5 month old great dane.