My four blue eyes (Aura & Imsadi)
offline
481 Posts. Joined 12/2004
Aura's two light blue eyes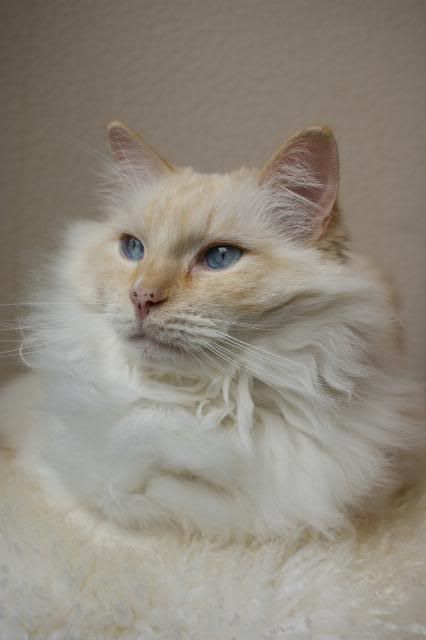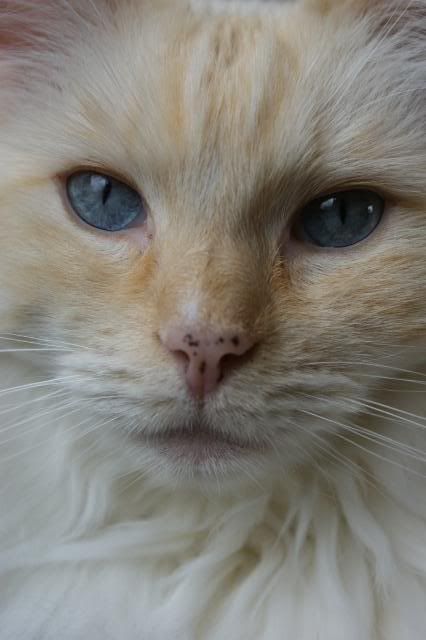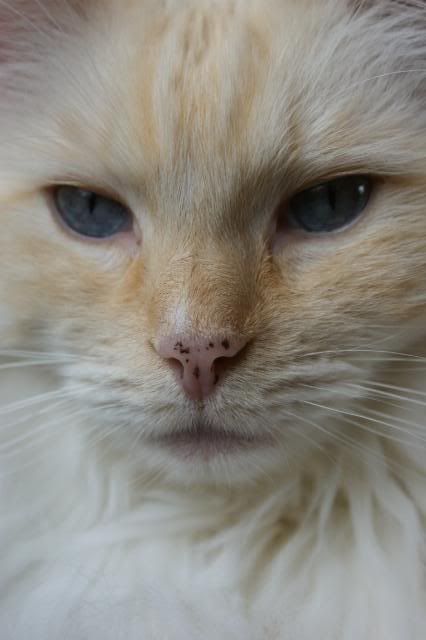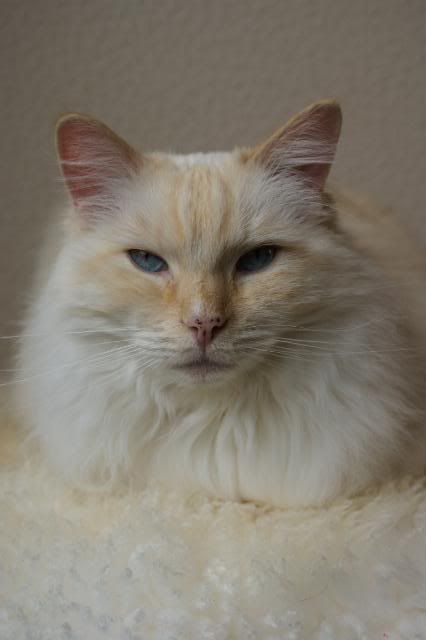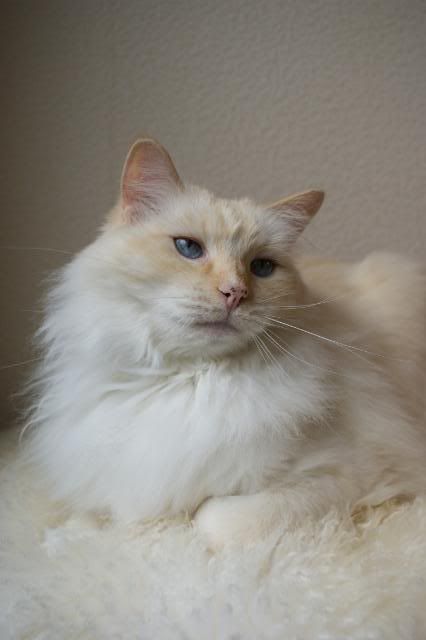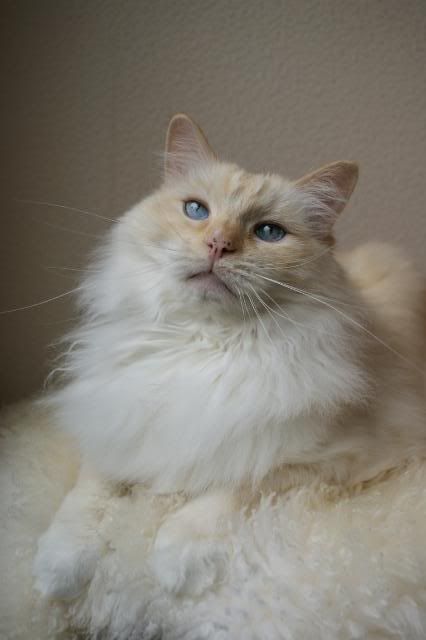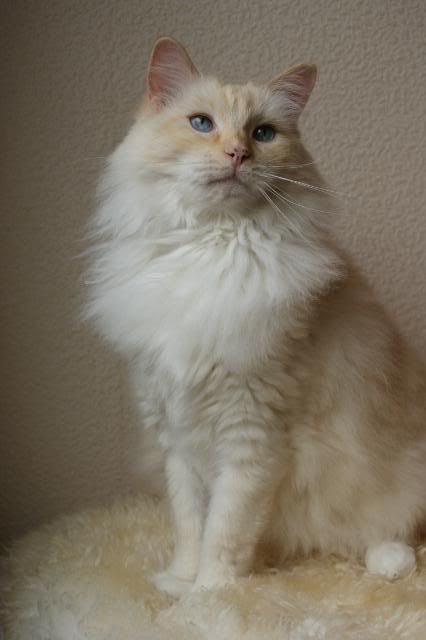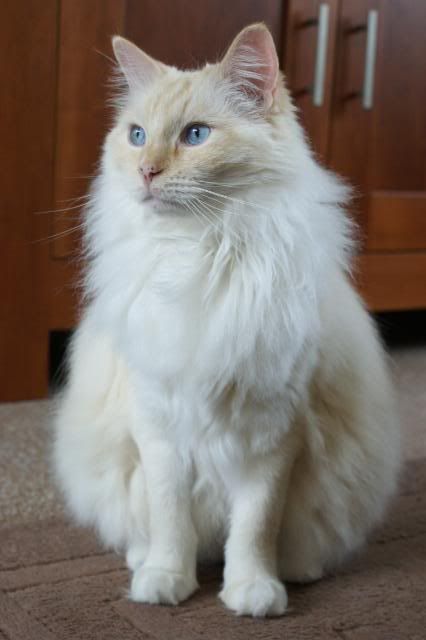 His freckled nose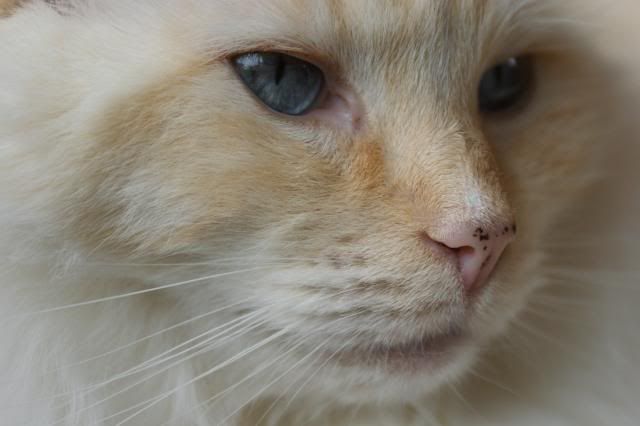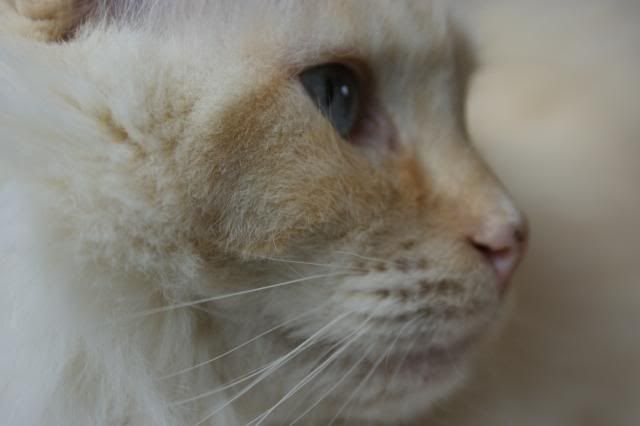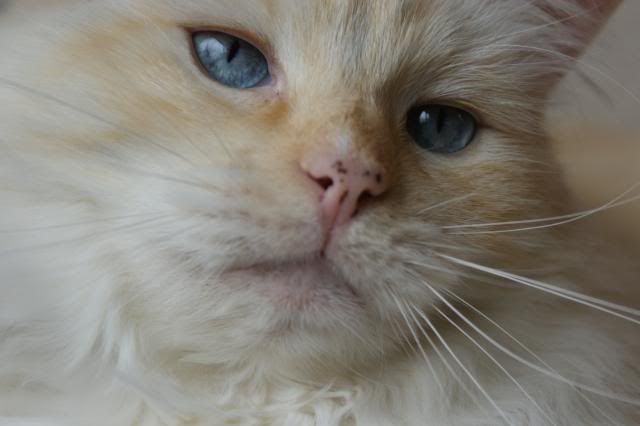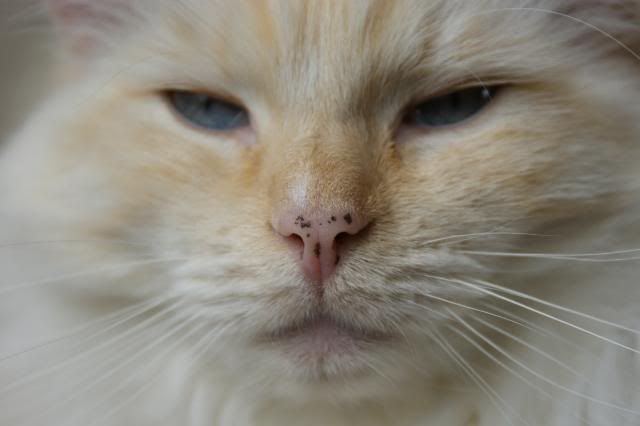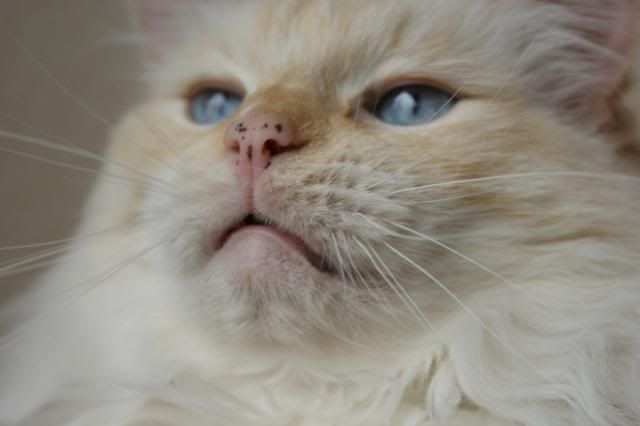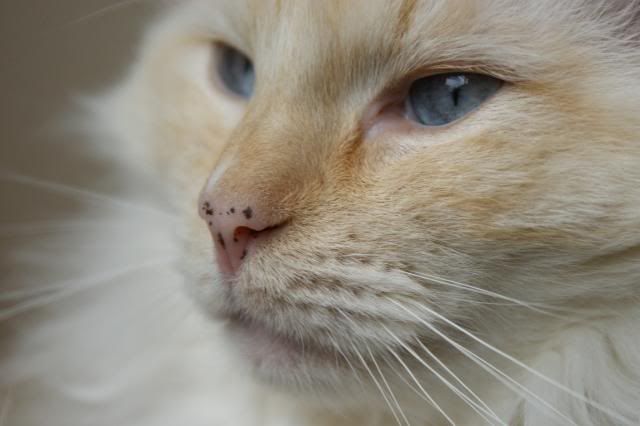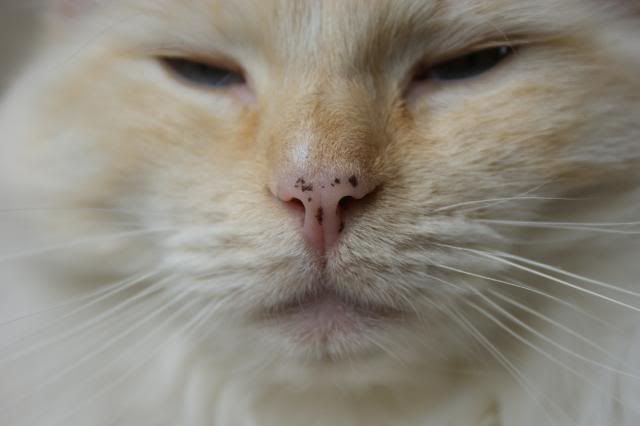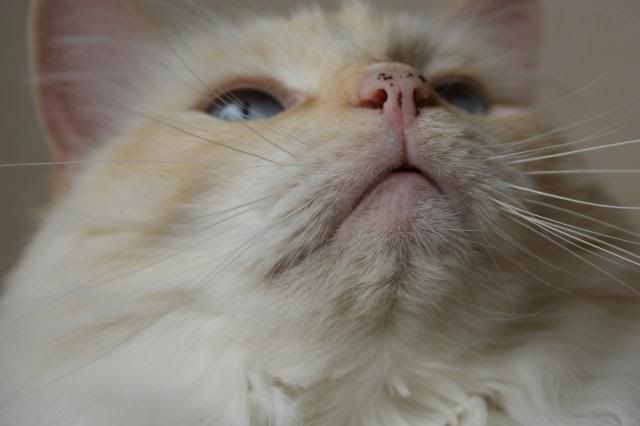 Imsadi's dark blue eyes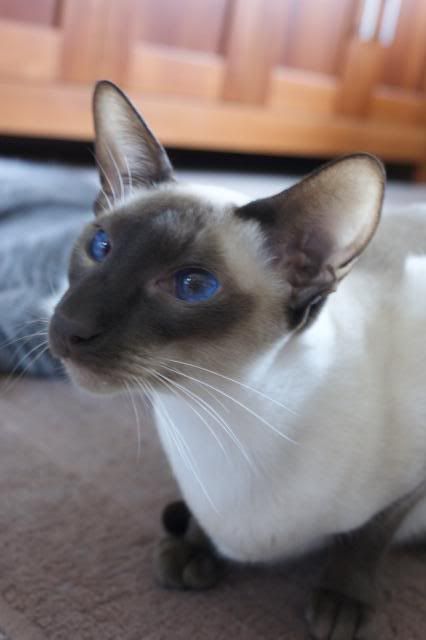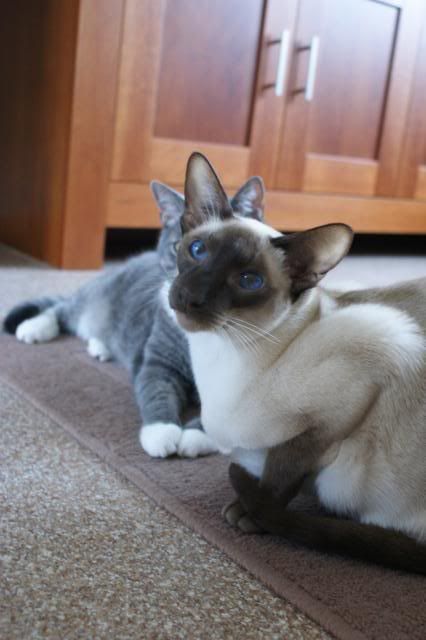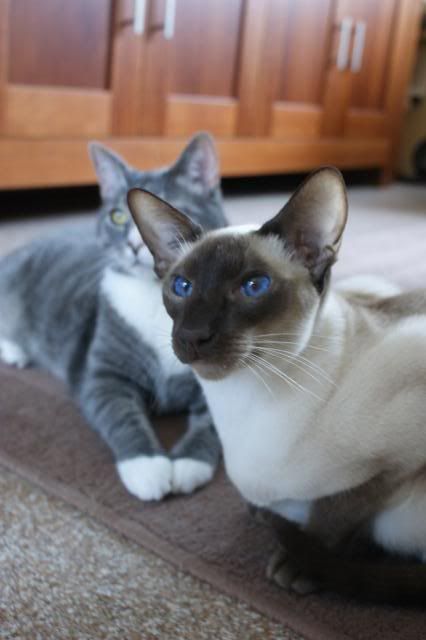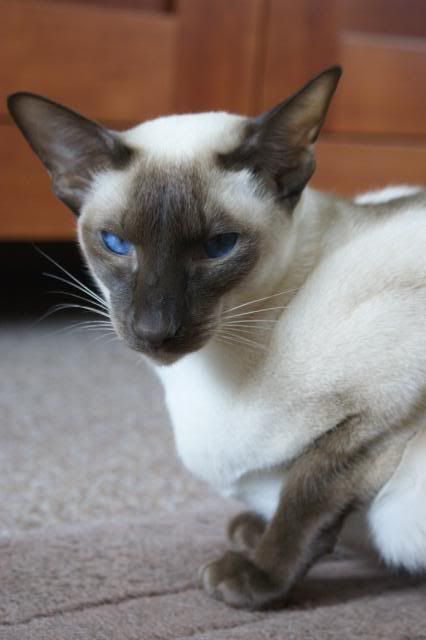 Sticking his tongue out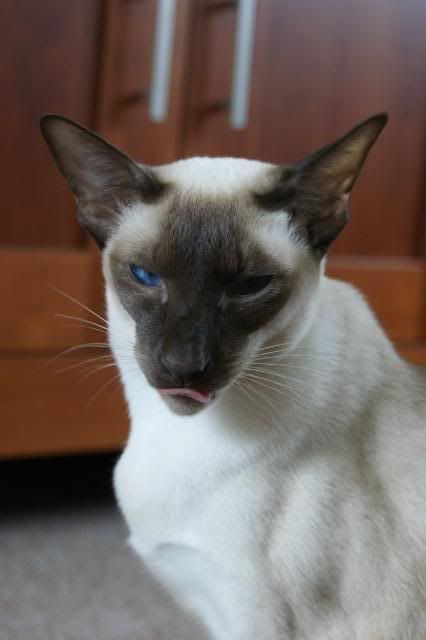 Meowmy, can I have a kiss on my chocolate nose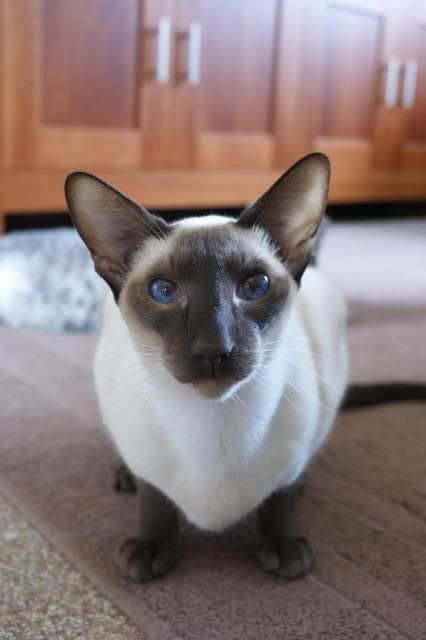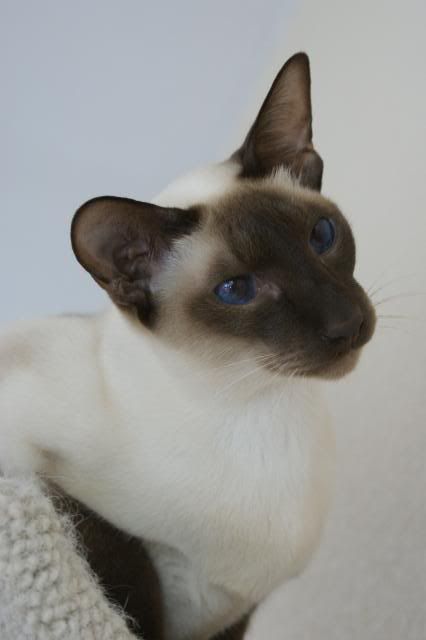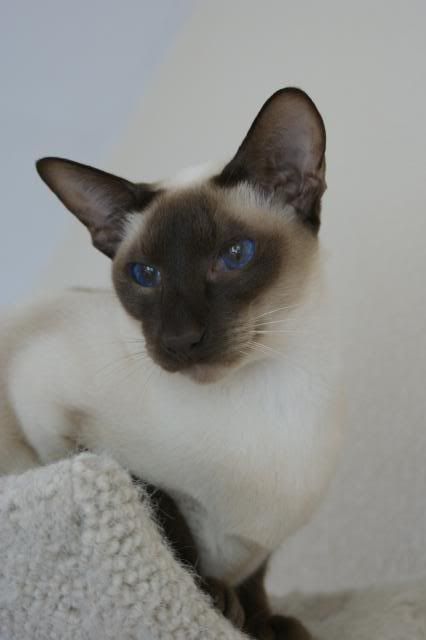 Missing you, Mom

offline
11,004 Posts. Joined 4/2005
Location: Golden, Colorado
Aw, Pretty pretty blue eyes!
offline
638 Posts. Joined 5/2008
Location: Roasting in AZ
Aura's freckled nose is so cute!
I must say you have a beautifully diverse kitty clan! They compliment eachother so well.
offline
2,479 Posts. Joined 12/2005
Location: Nebraska
Aura and Imsadi are both so beautiful
offline
441 Posts. Joined 1/2009
Location: Central Valley, CA
They are just gorgeous!!!!!
There eyes are so pretty,and the one with the little freckled nose ,just adorable
Everything belongs to the Cats!

offline
6,786 Posts. Joined 1/2004
Location: Emerald Coast of Florida
Aura is just too pretty to be a boy!
Imsadi
I love his eyes, his face... shoot I love everything about him!
offline
313 Posts. Joined 8/2003
Location: VT
You have two beautiful blue eyed kitties there.
I love the nose freckles on Aura.
offline
1,190 Posts. Joined 10/2007
Location: Land of Red Dirt
Beautiful blue-eyed kitties x 2!
Love the nose freckles.
offline
1,350 Posts. Joined 10/2007
Location: Buried under the cat
Pretty eyes! I like blue eyes.
offline
25,567 Posts. Joined 8/2005
Location: Minnesota
Simply beautiful!
offline
3,101 Posts. Joined 2/2009
Location: Missouri
Wow, you have some stunningly handsome kitties!
Aura's blue eyes are a wonderful contrast to the light fur and I love those freckles!! I can't get over Imsadi's dark sapphire blue eyes! How captivating!
Pirate Queen

offline
1,581 Posts. Joined 5/2008
Location: Northern Indiana
I
blue eyed pointed cats so much. Awwwwwwwww.