My friend's baby is now almost 4 weeks old and I had yet to finish the quilt. We were going over to my parents' house for Easter today and I decided to bring it with me to do the hand sewing on the binding. I got it all done! I'm so happy!
I can finally deliver it today or tomorrow. Here are a couple shots.
After washing it it is a bit wider on one end than the other, but oh well. I think it turned out nice, regardless. I just need to warn her about washing it on anything but cold for the first few times b/c I'm paranoid about the brown and green bleeding. It is ~ 36x48"
As a reminder, this is before it was finished and washed, but gives truer colors. I took the current pics with my hubby's point and shoot and it doesn't have very accurate color and the lighting is terrible.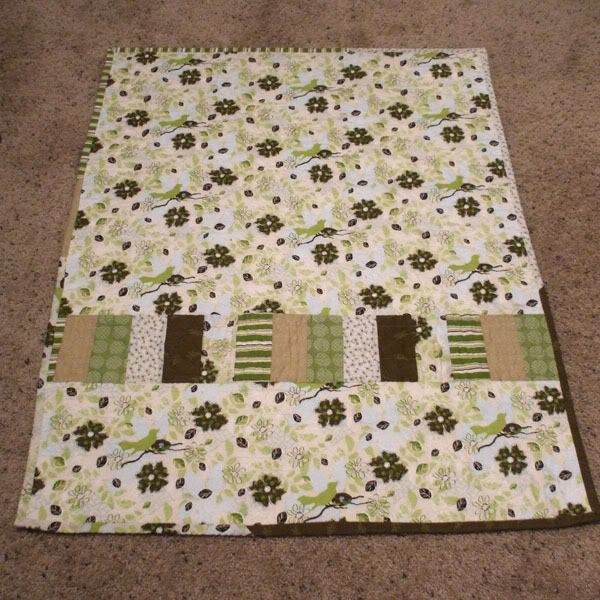 ETA I put on the label. I think it looks good for something thrown together really quick. I would like to start getting the fabric you can print on with a home printer so it looks cleaner, but I didn't have time to get some today.