These are some of my favorite pics/snakes
(all are cornsnakes in this set)
Clickable thumbnails.
Adult bloodred male.... Love this guy. He's a big boy, for a cornsnake that is. He's a sweetie, one I have no hesitation with taking out for show and tell with kids.
His name is Max.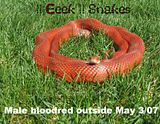 Me and Max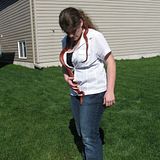 Brownie, an amber male, having some supper.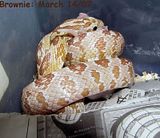 Hanging out....outside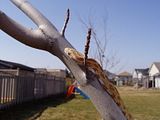 Another shot in a tree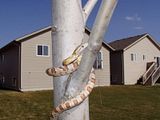 Below is Akio, my second cornsnake....he's 7yrs old now.