I thought I'd better update what is happening with Stella. She is doing very well, but we have had to resort to closing the bedroom door at night because she thinks it is fun to play at 5am. As much as we love her, we need our sleep.
She is so very playful - we have a cat tunnel that we play with her on, she loves to play with Kahu and will jump on two legs with her front paws waving in front of her - I think she is trying to make herself look bigger, only to make us cry from laughing too hard.
Here are some pictures!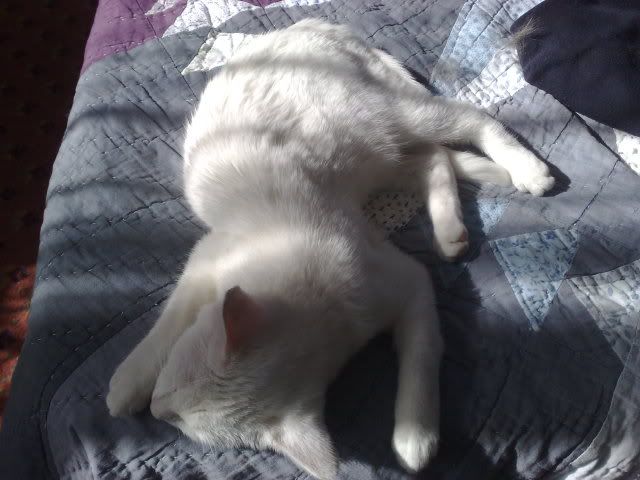 Sleeping - it doesn't look too comfortable though!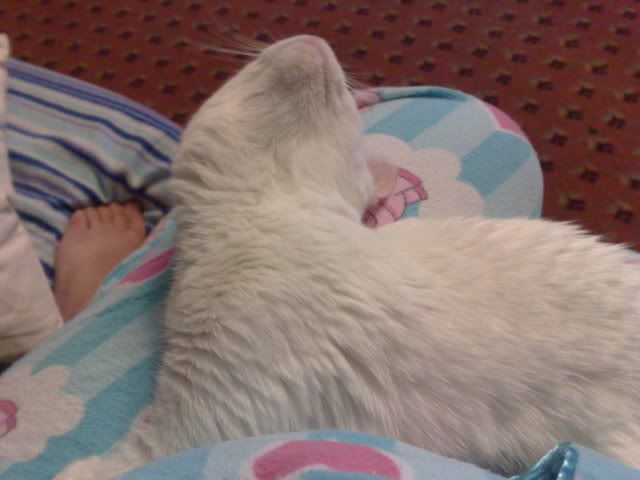 Sitting on my lap. She loves to do this. Its funny!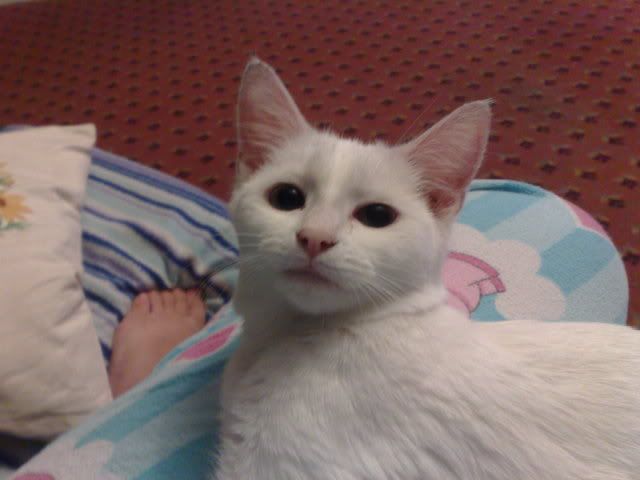 Just looking at me.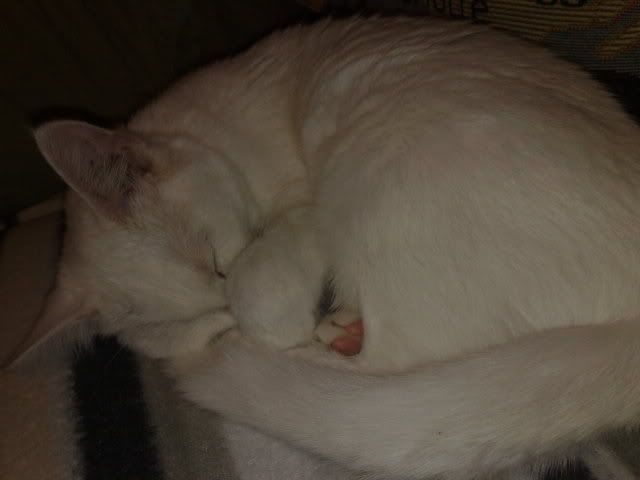 Sleeping - I love the way the pink pads of her paws are sticking out!