I took a hilarious photo of Bamf this morning. We have been having a problem with our bathtub drain, it has been doing a horrible job draining after we take a shower or bath, so I have to wait to let it drain every time. Then, after it drains out, I get down the sprayer and rinse out the bathtub to make sure there isn't extra soap, since both cats like to jump in there and play around.
Bamf has now developed a habit of running into the bathroom from any part of the apartment when I turn on the shower sprayer to rinse out the tub. It must make a different noise when it is closer to the bathtub. I let him play in it once and now he always wants to take a drink from it! This morning he came for his drink and I took some photos!
They are all adorable, but this one is my favorite. The only problem is that I can't decide whether or not I want to submit the full version or the cropped version for the April Photo Contest!
Please let me know which one you like better so I can pick the right one.
Thanks!
Full version, click for larger image: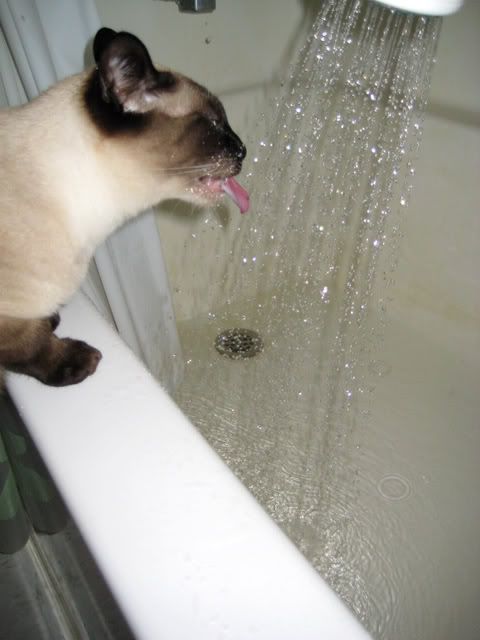 Cropped version, click for larger image: