It just dawned on me that I never posted pictures of my new puppy, Hagan here in the pet pics section!
I must do so now! I adopted him after the divorce (my ex kept my other two dogs, and I really just needed something positive in my life...he was a perfect fit!). I adopted him from a very high kill shelter the day before New Yrs. Eve and got to take him home on New Years Eve. He's been a great start to the new year for me. He gets along really well with my cats too.
He's still technically a baby too...so not quite finished growing. A little background- When I first got him, he was emaciated at 48lbs. You could see every bone in his little body. He had 2 deep puncture wounds that were abcessed and infected (thus causing a massive infection in his blood stream), and he was light heartworm positive. He was due to be pts. the day I adopted him. I thought he needed a second chance though!!! Hagan is about a 12 months old and will be full grown between 18-24 months. Since I've had him he's done wonderful! His infections have cleared up with some good care and the fur has regrown around his puncture wounds now! His heartworms are cleared up as well (thankfully!), and he is gaining weight and looking wonderful!
Here are a few pictures of my little guy:
In the visiting room at the shelter when I first decided to adopt him!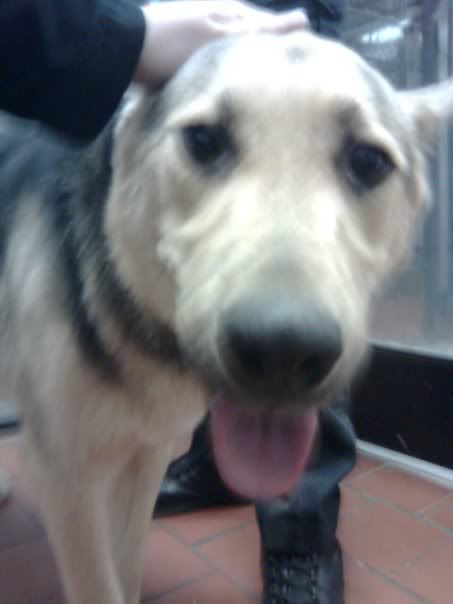 First day at home!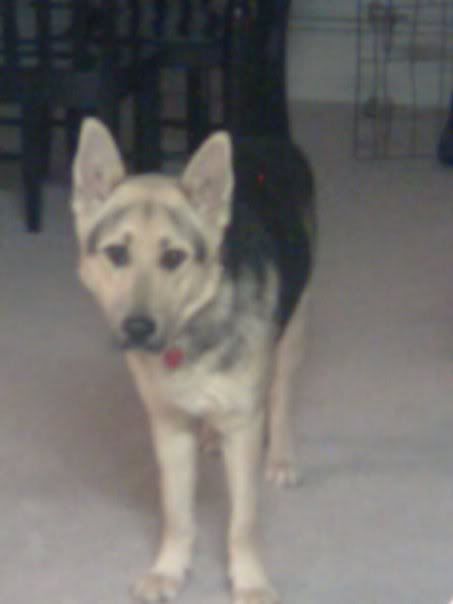 I don't think the little guy ever had any toys before I took him in. He had no idea how to play or what to do with his toys when I first got him....took him a while, but he got the hang of it!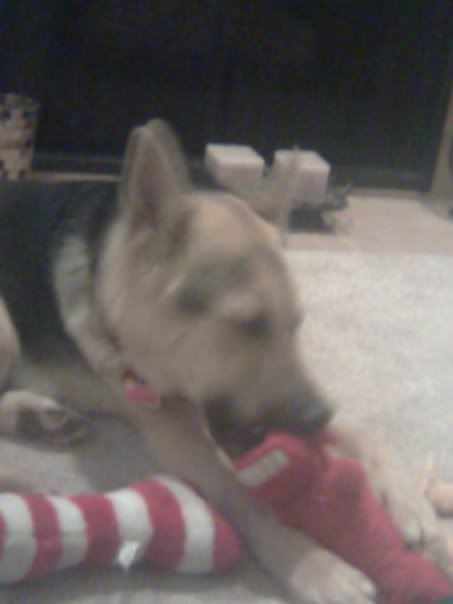 First bubble bath! He was soo good!!