Well, Emily has been part of our family now for two whole days, and I think we've made some progress.......at first it was all hisses, but now, although still hisses, we're getting to the point where they'll let her come around.....
Petals let her lay near her on the bed this morning as long as there was no touching....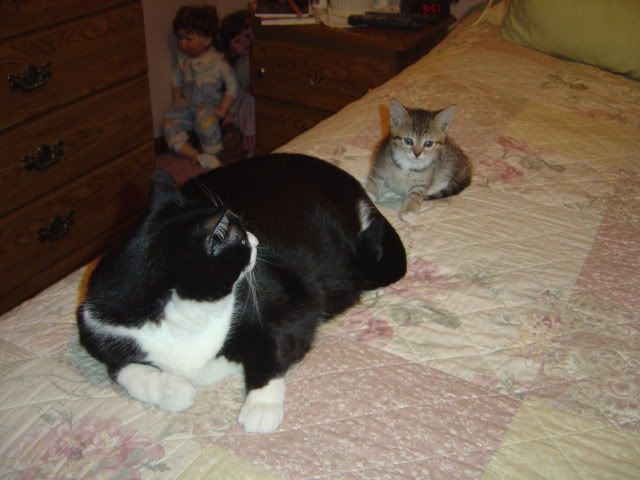 Even big brother Bailey tolerated it, as long as there was no touching...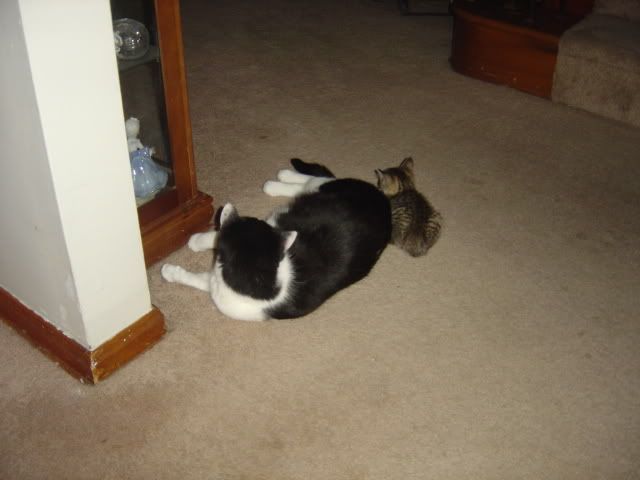 Emily thought she'd check out what was on the bed with a watchful Bailey watching her.....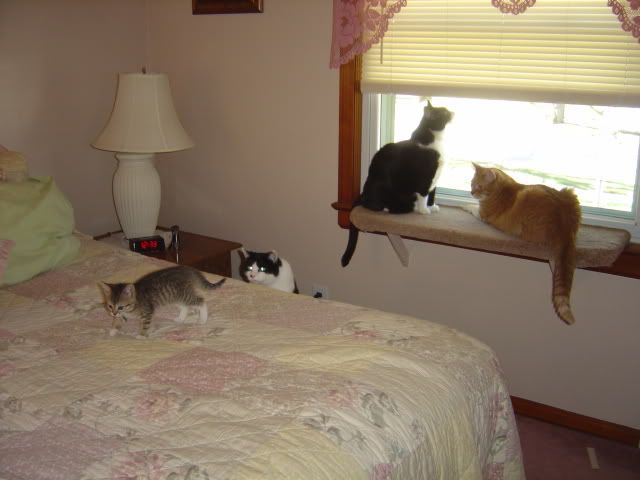 She had to have a little help getting from the bed to the perch...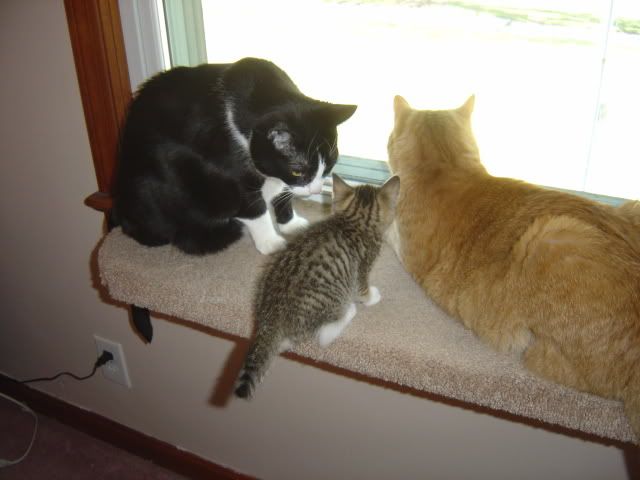 Is it ok that I'm up here Petals??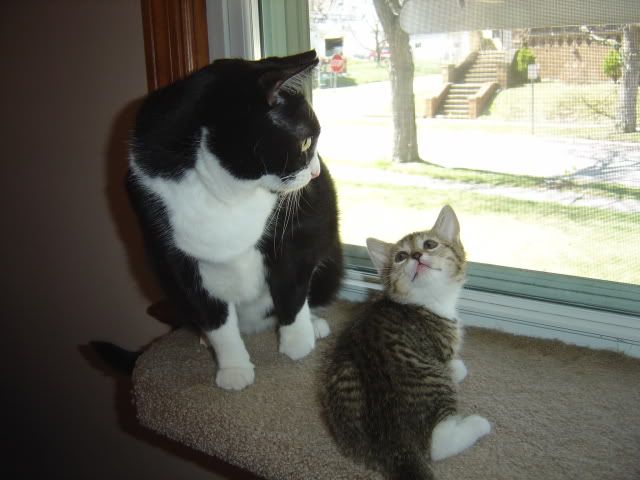 She's making progress.....still haven't seen any poopie from her unless she's doing it where I can't find it.but she is eating like a horse and seems very happy and healthy......
Lord how I miss Trixie, but as alot of you said, I like to think Trixie had a paw in all of this...........