I've shared many pictures of my boys, but not as many of Kitten and Shadow.. so here are the girls showing their stuff!
Kitten
One of the only toys she will play with..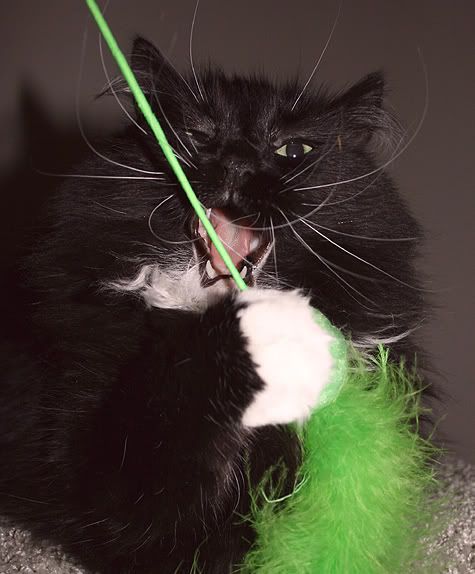 Such a good sister to Johnboy as a kitten..
Just being her adorable self..
Having a snack?
Kitten looking a little less than thrilled with me.