Title pretty much states it.
Pros: They're healthy, block the front windows some (the ones on the right are bedroom windows), and are already there.
Cons: I think they look outdated (not that the orange brick with red roof doesn't already
), it would be a lot of work to remove them then costs to replace them with something else.
That is the southern facing side of the house - full sun.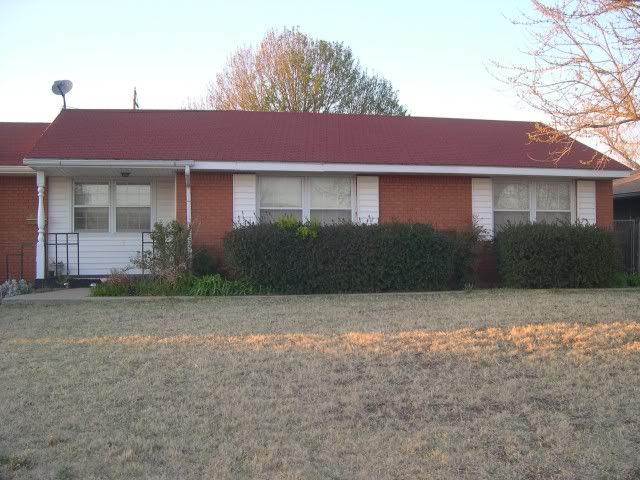 So should I keep them or does anyone else think they're ugly?
If people agree they should go, what sort of landscaping would look good?
Southwest theme would always be easy since I could use some native or other zone 7 plants - but I'm not sure. And of course preferably nothing that puts down roots that could be damaging that near a house.
Suggestions anyone, please?
And if anyone has the slightest idea what these are - I would appreciate some guesses at identification. There's no flowers or signs of such, just leaves.
I suspect it's some of the same that's growing in the front? Maybe they'll have small blooms on them later? In any case there's a bunch of them I have to dig up because they're growing where a turtle pen is being put - bulb plants tend to be toxic but I need to know how risky they are in case I miss any.