I am sure you don't really care to see another picture of Nasir so soon, but I couldn't resist. He looks so cute, staring at me like "seriously..."
He is really coming around too! He sat on his pillow (which is a big step, he wasn't hiding under anything! yeah! ) and he let me pet him then......another mile stone.... he purred!!! My other cat like never purrs and I raised her from a baby! it made me feel like he will come around and learn to love me like I already love him!
you might notice here that the tip of his right ear was froze off. (he went form a horse barn to the rescue, then to me...poor guy!)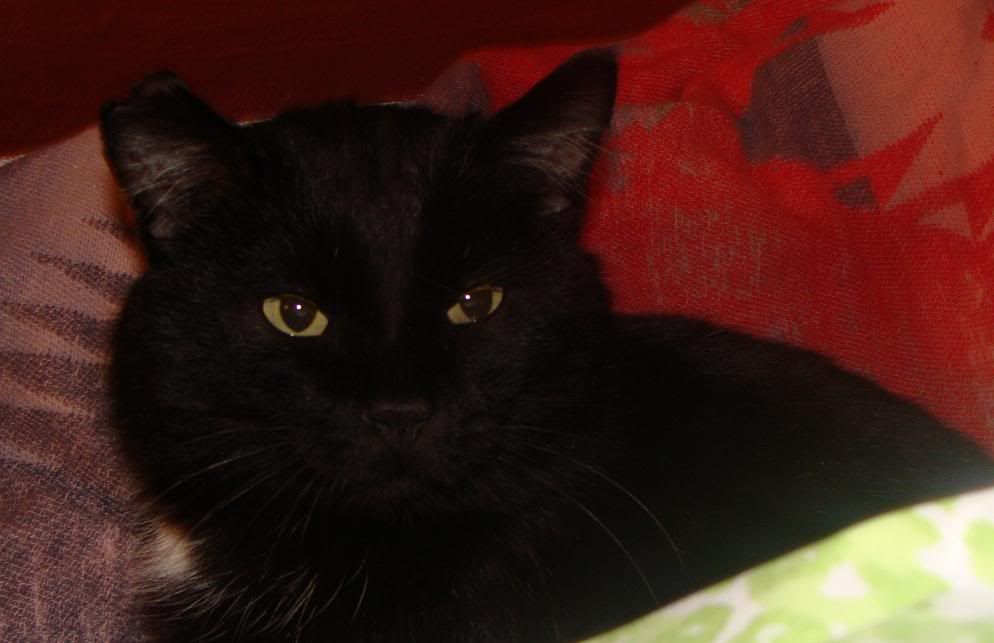 anyway! Thanks for looking!