Hi everyone,
I've got like 50 photos to share from the last few weeks. So I hope I don't bore you all!
I'm going to share a set of photos from my Nana's kittens, some photos from when Kieran & I were housesitting at his brothers, some photos for Fluffy's first birthday and some new ones of the kittens from my last litter!
So I'll start with the babies!!
First up is a Blue Exotic female who hasn't been named yet. Her father is Gemara Danlara (Imp Australia) a beautiful exotic boy we imported from Australia and I share ownership with my Nana and the mum is Ch Alamo Dazzel Me (Flutterby's sister).
I love this little kitten and if I hadn't kept Tales I would have been tempted to keep this little vegemite. I've got 25 pics of her so if you want to see any more. Let me know!!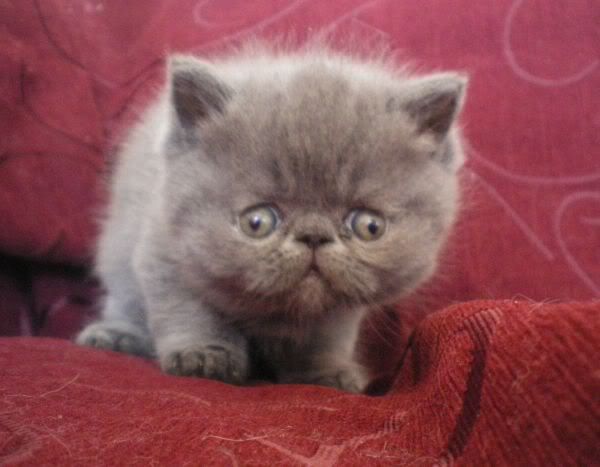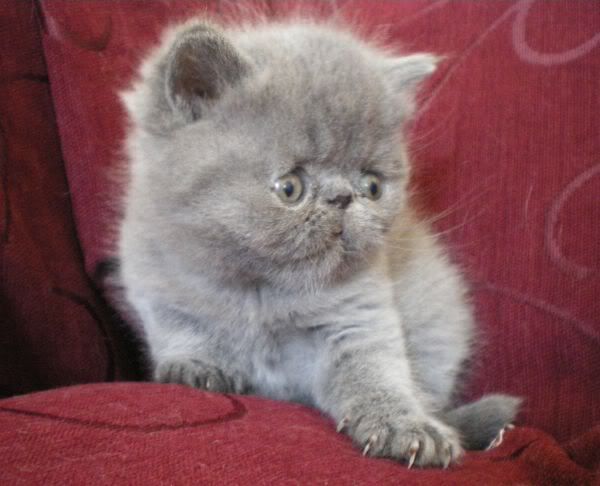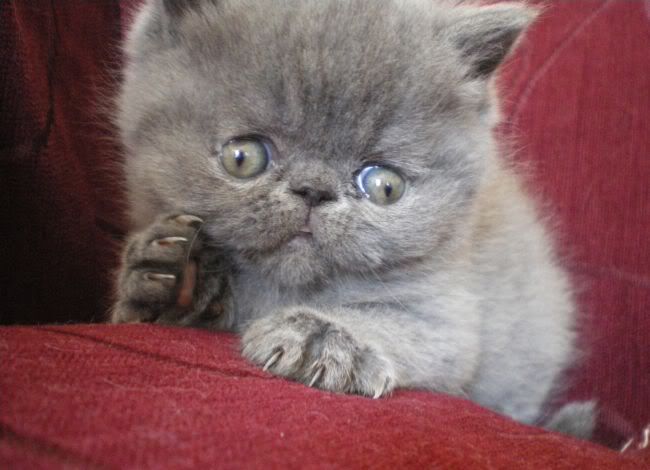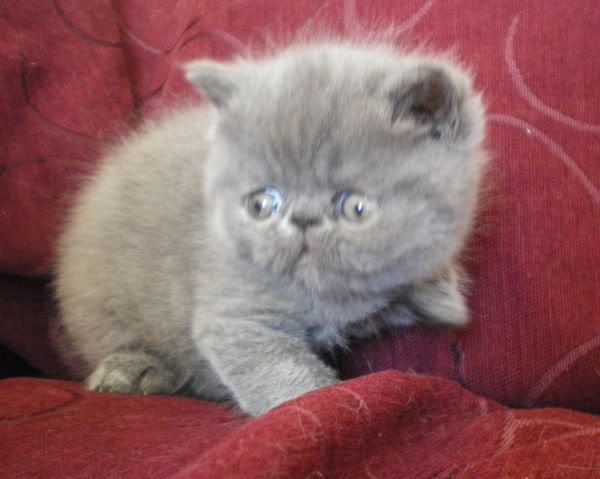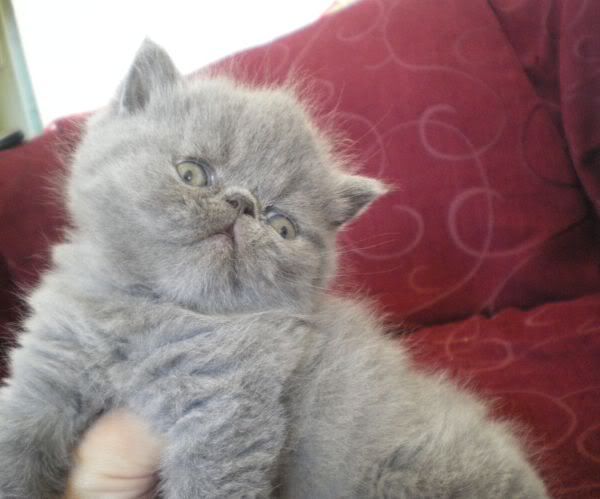 Her litter sister coming up next.