I mae not be bein' gud, but iz NOT bein' notty!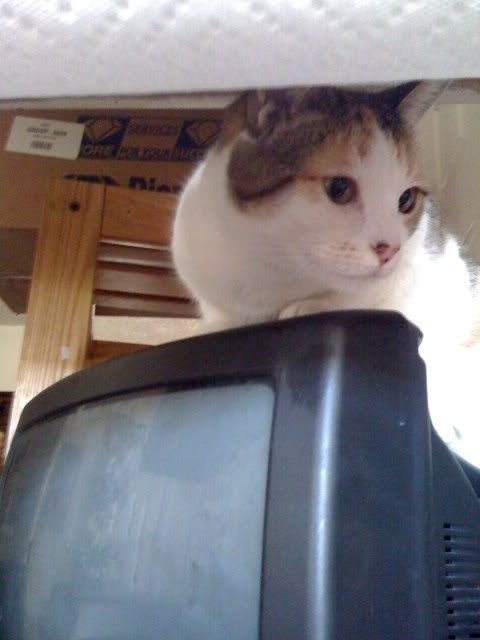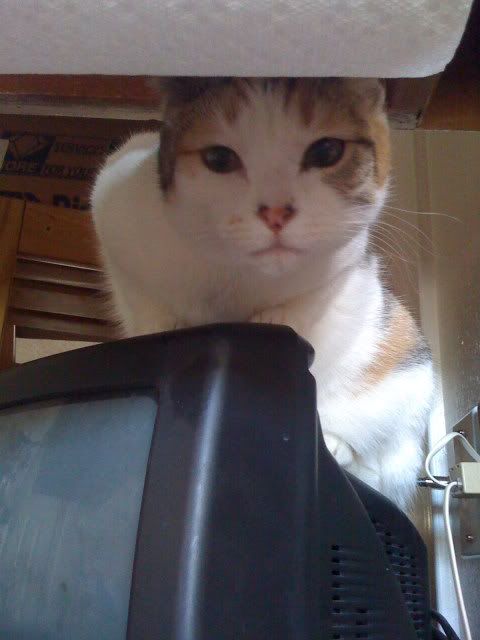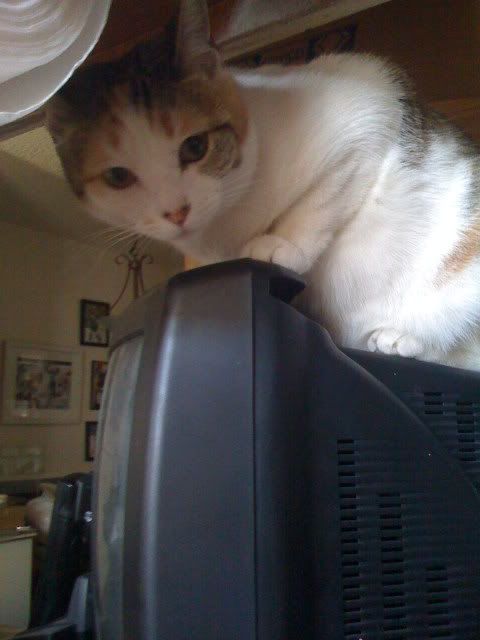 The one "rule" in our house for the cats is that they can't be on the kitchen counters. They know the rule and for the most part they comply. Annie knows that the TV on the bar/counter is OK, so she watches intently just to make sure she's not missing anything really yummy. She's not being naughty, though, and the look on her face just
dares
you to tell her that she is!