Here are some candid photos of the monster. Since losing Pause I now know it's important to spend as much time with your kitty while you can, and take tons of pictures so here we go.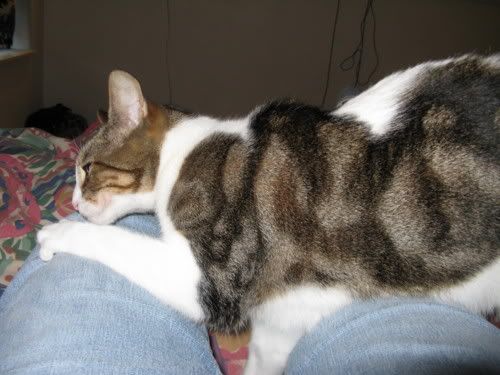 Kneading and rubbing on my leg. To accomplish this you have to beat him aka smack him on his bum and his sides, it really gets him going.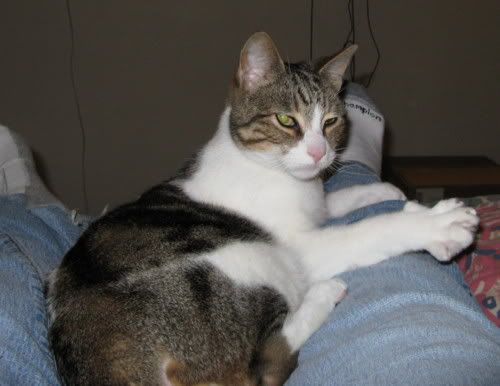 Air biscuits hehe.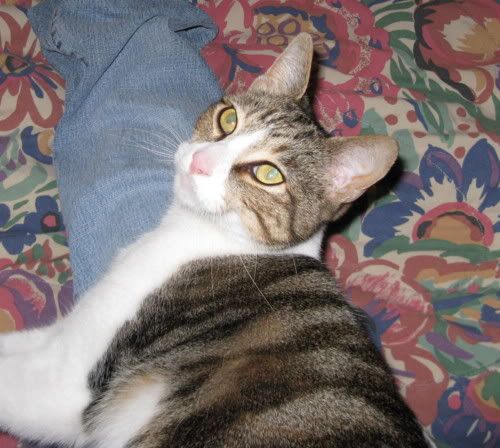 Smug.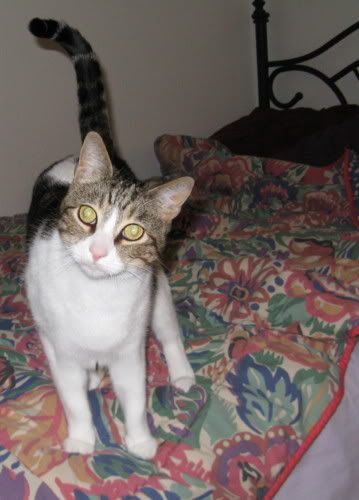 Huh?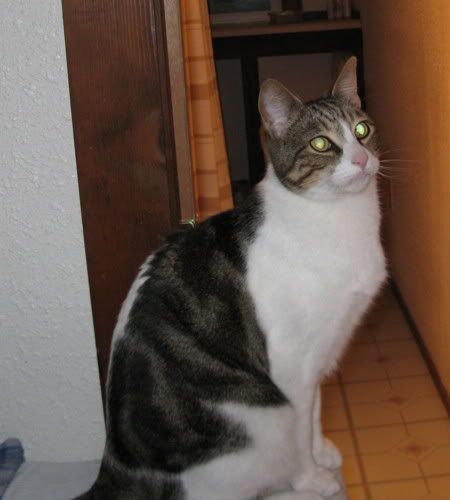 Being all suave.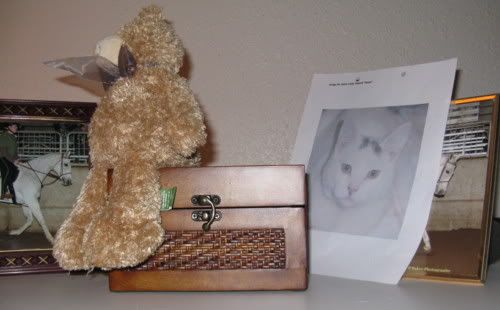 Lastly, a picture of Pause's box. His ashes along with a few of his favorite things; a tuft of tissue, a hair tie, beads, and a fake mouse are inside. The teddy bear on top is one he used to steal all the time and when I get home I would find it in different spots in the house.