Went to Malaysia specifically to visit the Johor Zoo last Sunday. All in all, the zoo was pretty horrific. Many animals were kept with very consideration about what their natural habitats are or even the most basic supplies. I think the photos will do all the talking...

This baby macaque has its head dyed a weird shade of red and is made to wear diapers while chained to a table, likely to attract visitors since he's sitting right outside an area that you have to pay RM1 to get into. He is very attached to his handler and screams in distress when the man moves away from the table. He's just a small baby, and probably thinks of this man as his parent.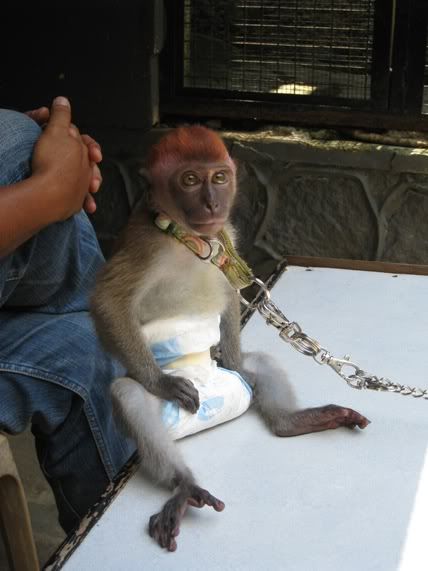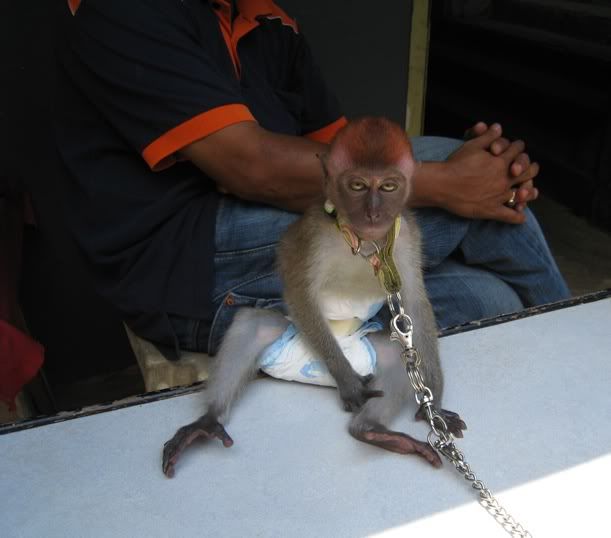 As you can see, the snakes shown below are given nothing but a wooden box, water and carpeting. I hardly think carpets are an ideal surface for them. There are no rocks or anything to hide in, or help them shed their skins.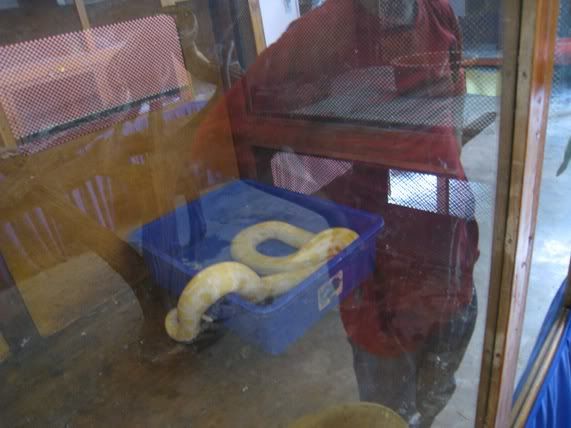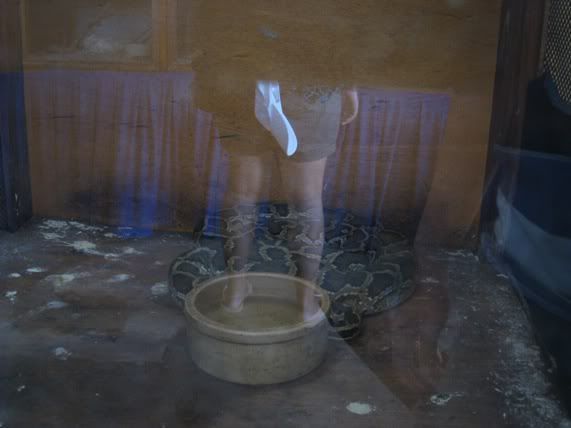 This snake is out in the open, I think visitors can touch him if they want.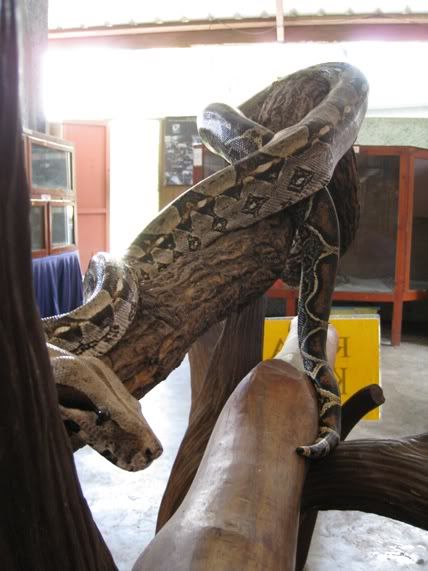 There are four pythons in this cage under the hot sun. You can only see two of them because of the angle.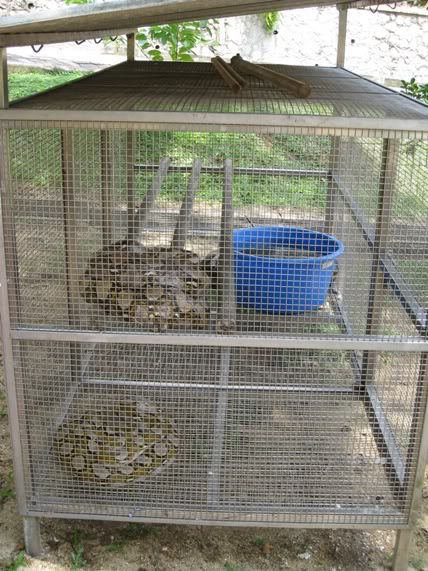 This poor young crocodile is kept in a large fish tank, also under the scorching hot sun. As you can see, there is absolutely NO shelter for it. The water, which must be hot due to the heat of the sun, isn't even enough to fully submerge him. The width of the tank is also too small to allow him to turn, but he finally manages with much difficulty.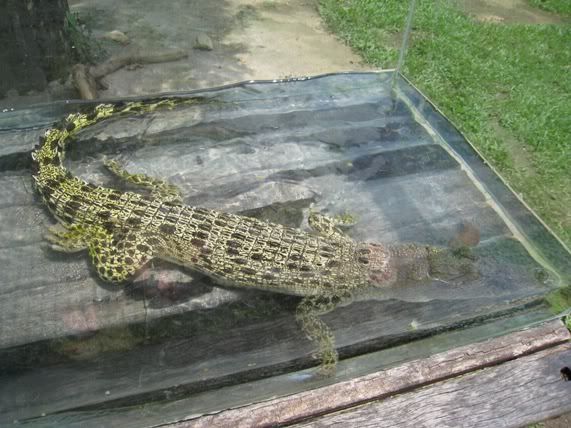 Green Iguana. Nothing to climb up except cage wiring.