I went up to see my aunt and picked out a girl bengal from her current two litters. I ended up picking out the one I was so set on in the first place. She fits the bengal standard the closest, except for her vertical barring, and is the first she has ever had look like this! I also picked her because she looks different from everyone else. She also has rosetting on her tail which is very common. She is very top pet quality, but I may still put her in a show just to get experience and see how she does. What do you guys think?
Here is a group picture of the litter when they were born. She is in the very middle with the huge spots. I love how clear her background is.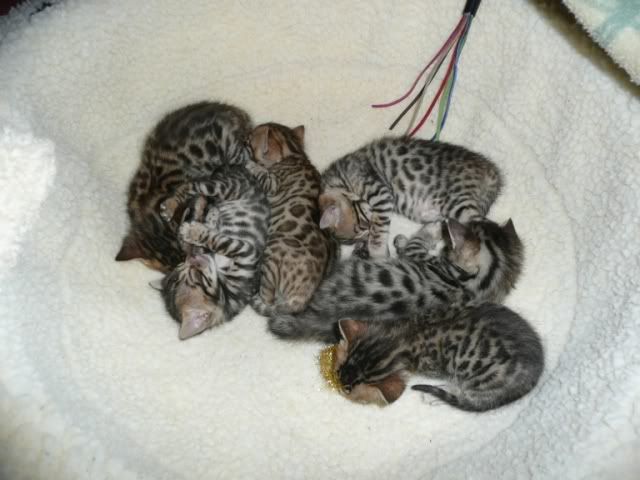 Here are a few shots of her at 4 weeks old. You can see her bar on both sides, but her coloring is gorgeous and I can't wait to see what she looks like when she gets older.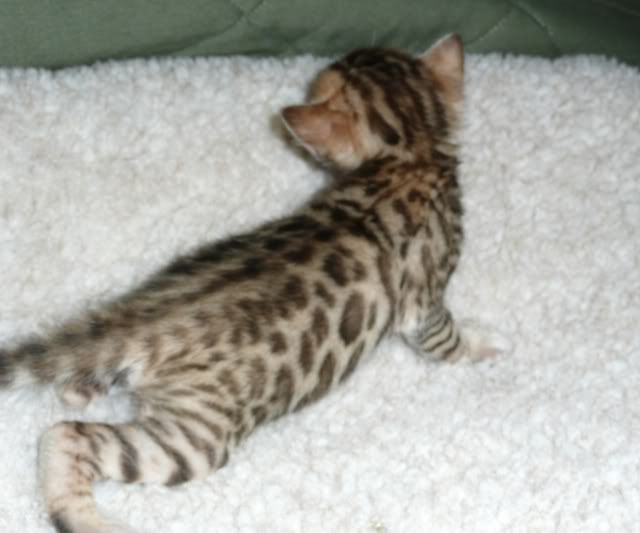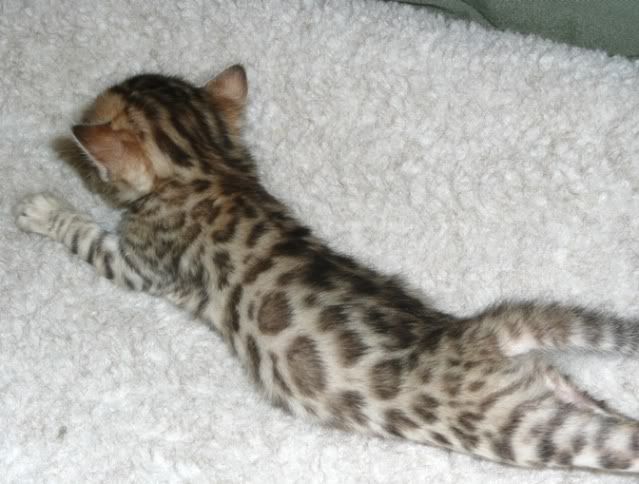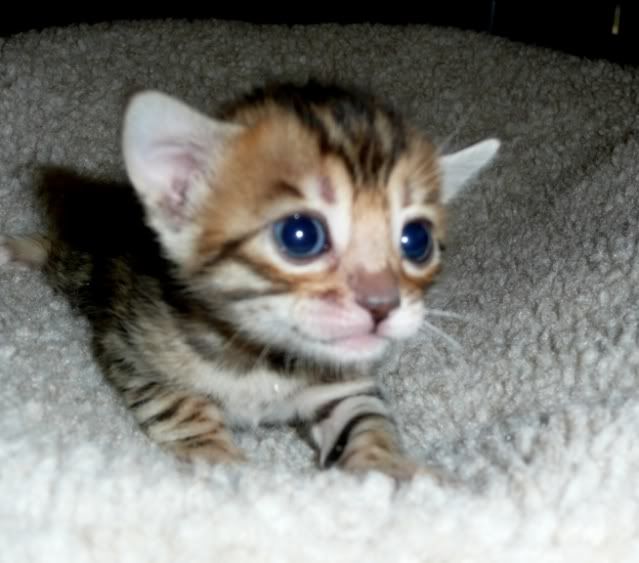 Here are a few pictures I took while I was up there. She was around 6 to 7 weeks old. I am still trying to think of a name for her.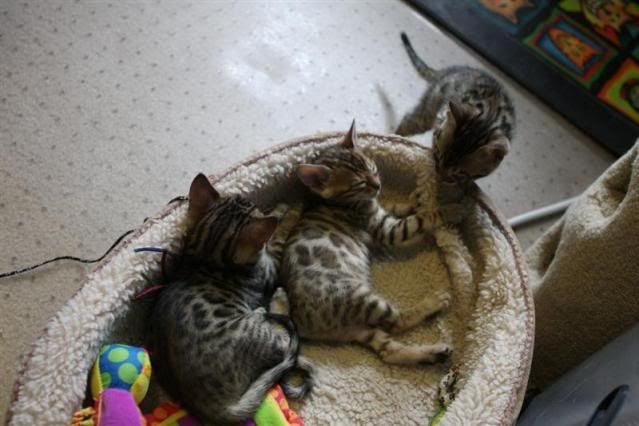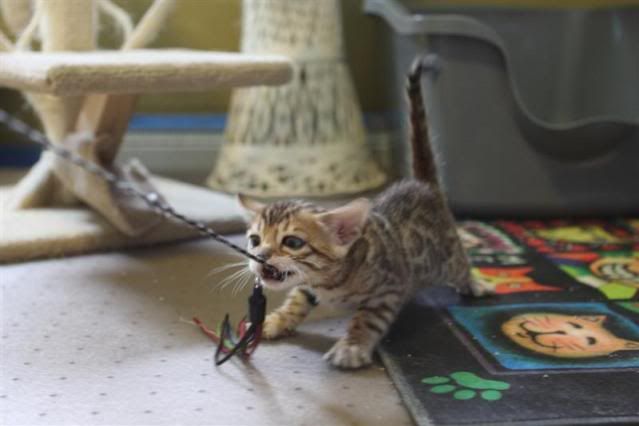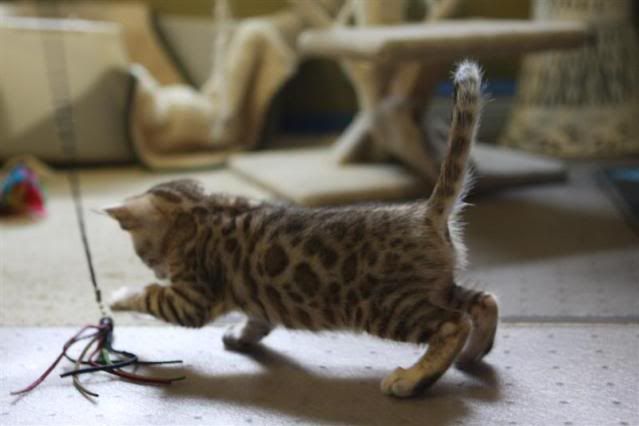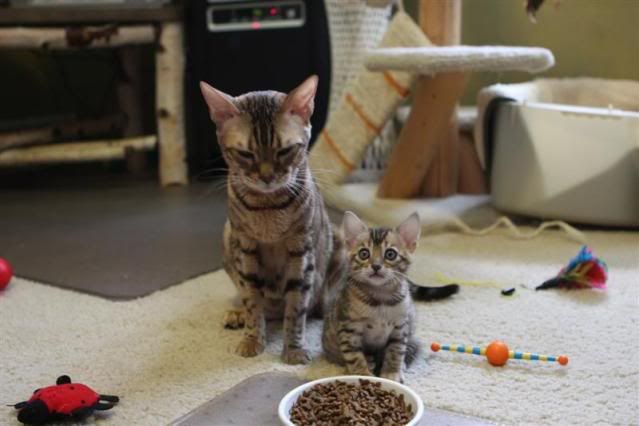 I pick her up along with my aunt on the 24th of April. She is going to go on the plane with my aunt so at least I don't have to worry about her making it safely down here. The weather will start to get warm down here around that time so it is better this way.
My vet and a lot of the staff can't wait to meet her! They are all so excited! They only have one other bengal that they see. So it is not something so common down by me.
Enjoy the pictures!