I've had this kitten for a while, he'll be a year old in June '09.
I just called him a bob tailed cat and now I've been doing some research, and I think maybe I have a Manx cat? His mother's tail was even shorter than his is, and she was fully grown (hers was only a little stub).
Any help would be great, as it's either a Manx, or some kind of mutt kitten, lol.
Picture here: It's the black one that I'm referring to of course, haha.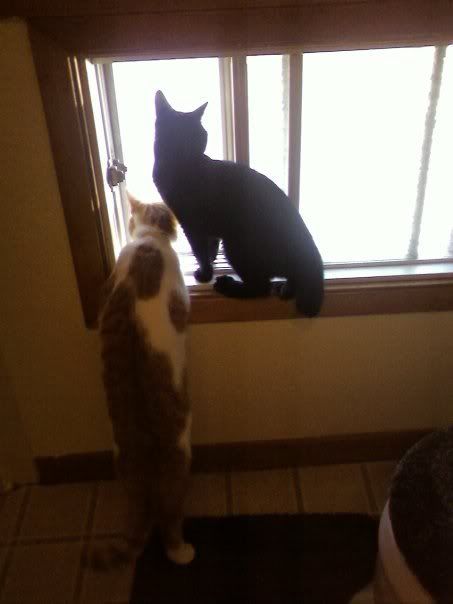 Some more pictures of him if it'll help: