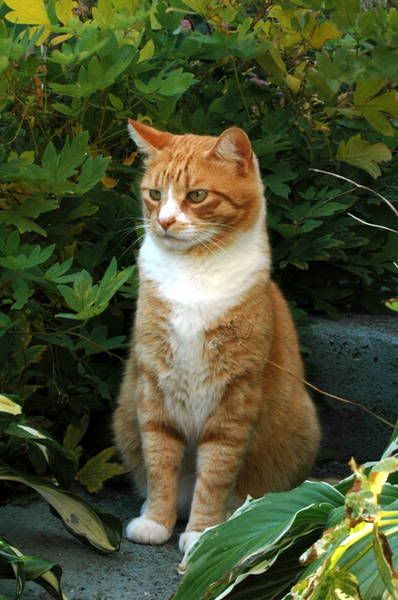 This guy is coming to live with me next week!
He's a 7 year old neutered male.His mommy is moving and not allowed to take him and her other cat.The other cat is 10 months and she found a home for him right away,but nobody seemed to want Benny.
I went and met him yesterday and what a great cat! He is the total opposite of my Bam.He's so laid back and loving.Loves scratches and being petted and stayed beside me the whole time I was there visiting!
He is real friendly.
I always wanted an orange cat and I was supposed to get an orange kitten but that didn't work out (the woman wanted him gone at 6 weeks and I refused to take him so young).But the kitten wasn't meant to be.I prefer to adopt an older cat anyway and after meeting Benny yesterday,know it will work out.
I am not too worried about Bam.He apparently lived with another cat before I got him and Benny is used to other cats.They will need some time to get used to eachother,but I doubt I will have any serious problems.