My new babies....1.1 Normal het opal motley, 0.1 Caramel, 0.2 Hypo A's, 1.1 Bloodreds and 0.1 Charcoal.
( the numbers mean the sexes... 1.1 means 1 male, 1 female. 0.1 means 0 males, 1 female)
1st up is my stunning male bloodred.
this guy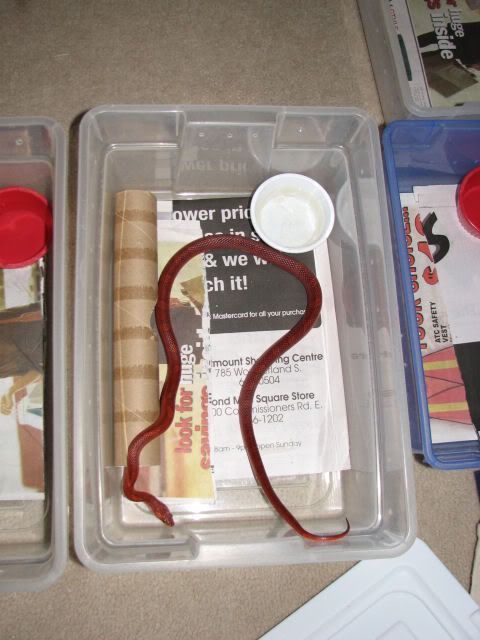 2nd, a gorgeous caramel girl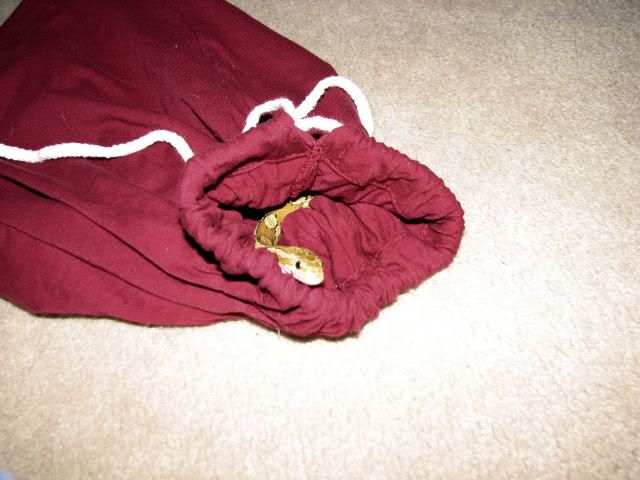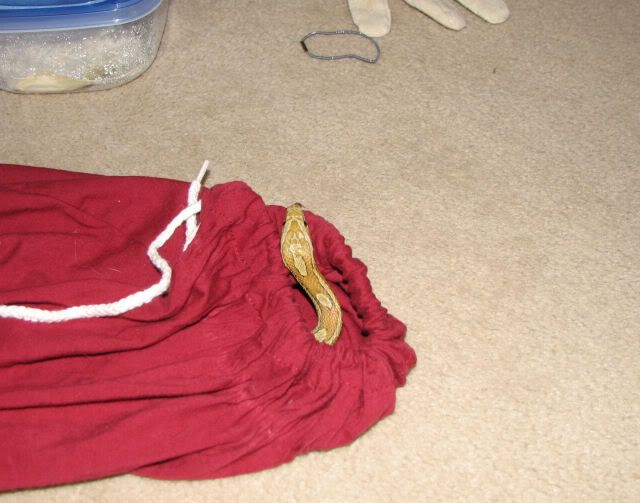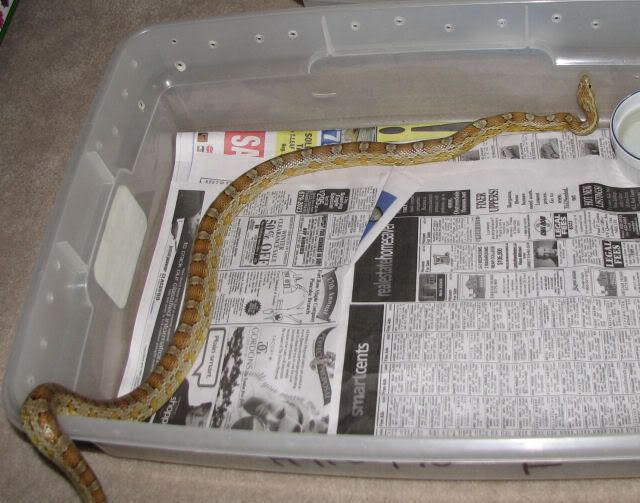 next: Charcoal girl...she's a beauty. Please excuse the snake poop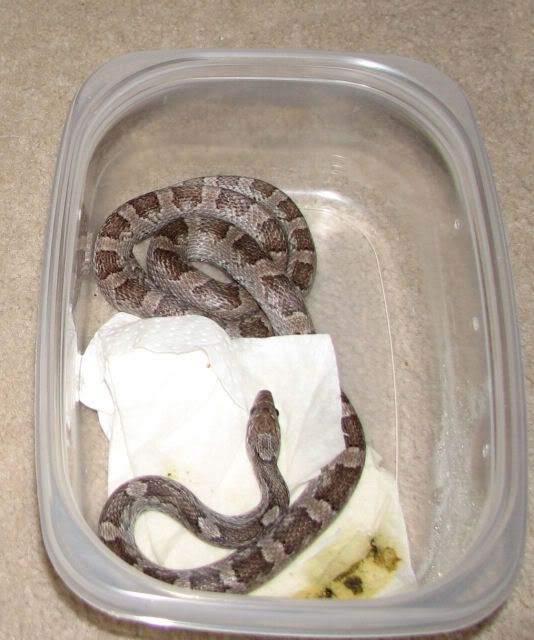 love the belly on her (she's het for bloodred... meaning, if I breed her with the blood male, I will get bloods and charcoals cuz he is also het for charcoal. If she wasn't het bloodred, I would get some charcoals and some normals from that pairing)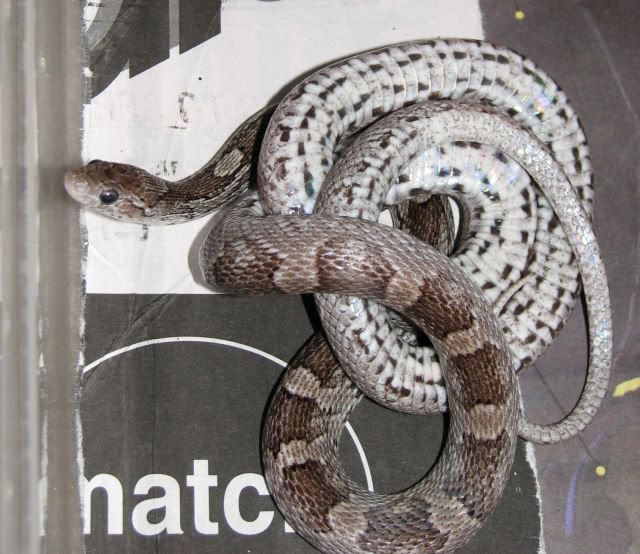 Hypo #1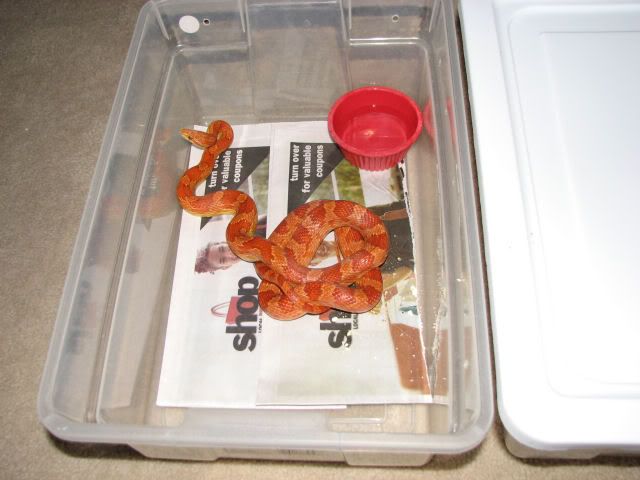 Hypo #2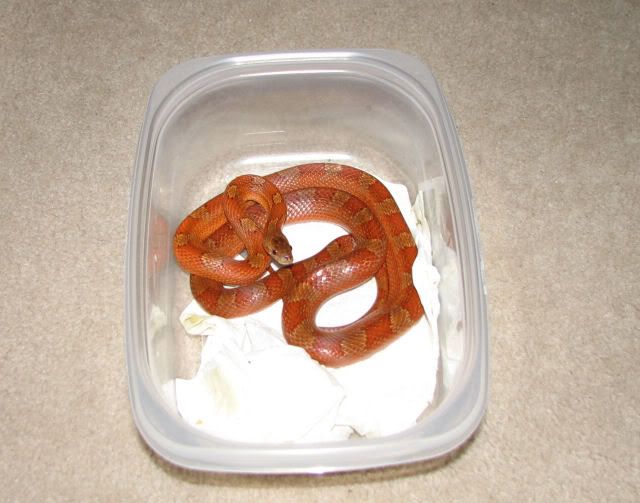 1 of the normals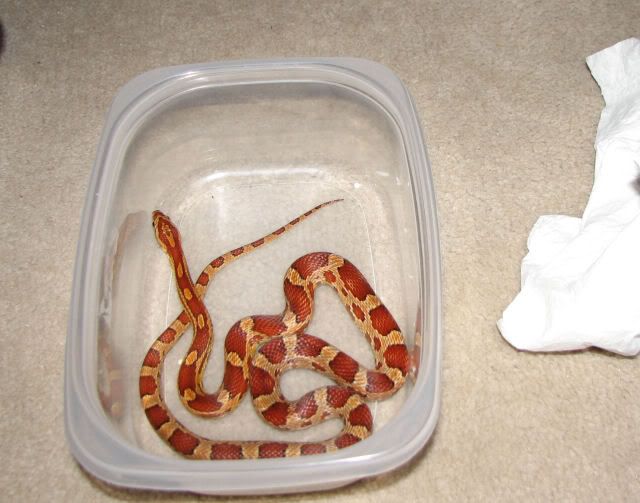 I couldn't be happier with these guys.