Last week I recieved a late xmas pressie.
Some snakes decided to fly from Calgrary, AB to London, ON for me to pick up. I was impatiently waiting for this guys...the weather would not agree, the airline would not agree...then finally we got some good weather and it was all a go. They left on Tues. and arrived on Wed.
The box of snakies: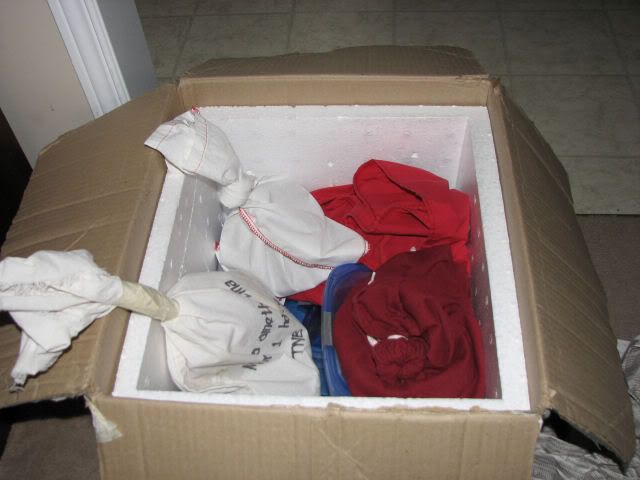 Kizzy investigating
All out of the box, I recieved 8 snakes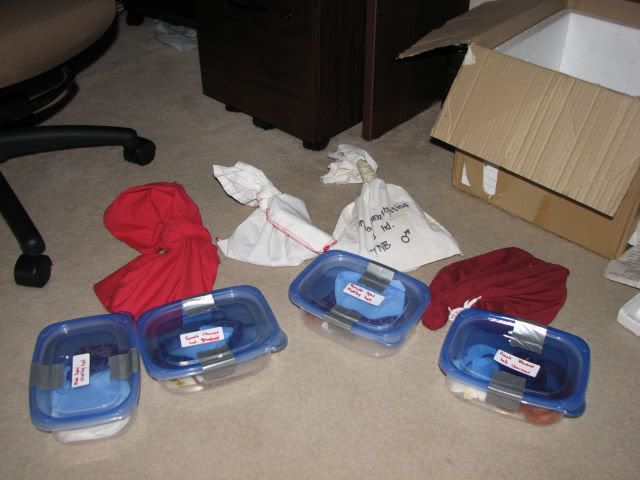 Kizzy going WTH...that bag just moved OMG.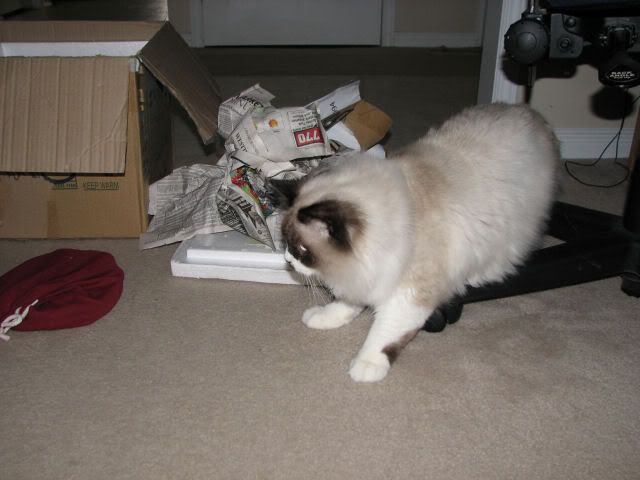 OMG, it's moving some more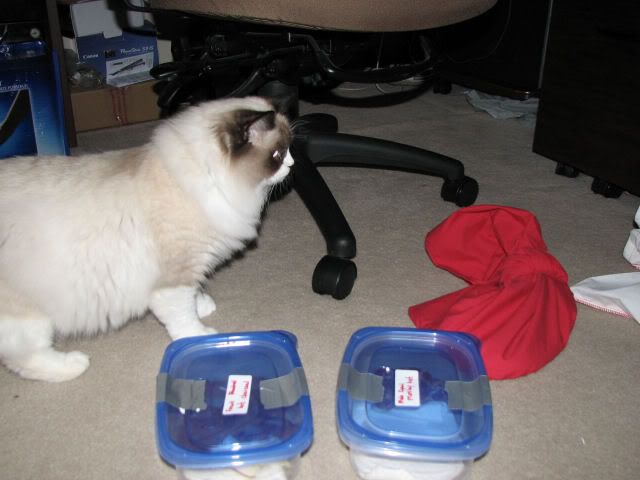 Eh? Wut iz dis?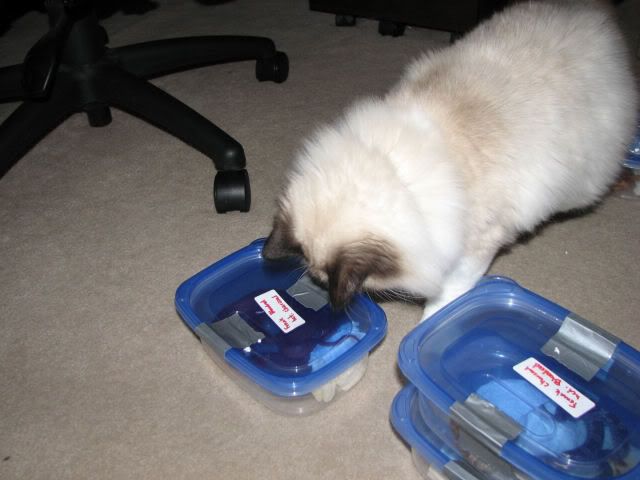 Interesting.... very interesting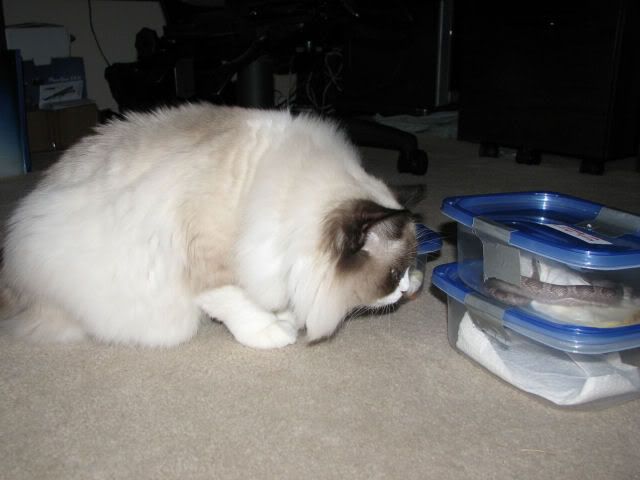 EEEKKKK. I think something touched my butt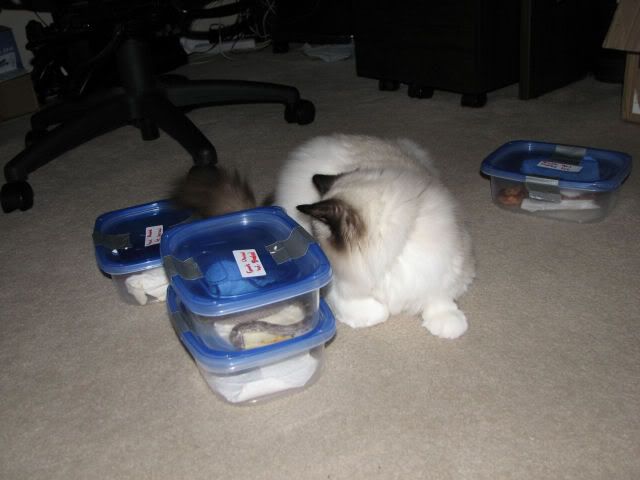 I better keep a good eye on this one, it's making funny noises....