For those who aren't familiar with his story, Billy and Bing turned up this summer with their sister. We got them to the vet to be speutered - she went into labor and we found a foster home for her and her four kittens.
But we released Billy and Bing (they were about 1 1/2 years old), and they were inseparable. We worked SO hard to find them a home together, but could only find a home for Bing and the cold weather was upon us.
We HATED splitting them up - and we could NOT leave Billy outside. So... technically a foster (yeah, right), our seventh kitty joined us inside. He tried to headbump all our kitties, who thought he was nuts.
He's made friends with Shelly (who grooms him and makes Bill purr like a maniac), Flowerbelle (now that he's learned to play more gently) and Ming Loy. Tuxedo grooms him too - but only his clipped ear.
Spooky's gotten over her hissy fits. Lazlo still doesn't like having him around - but Bill doesn't let that get him down.
He's so silly! Our little stretcher boy....
Bad lighting, but SO Billy!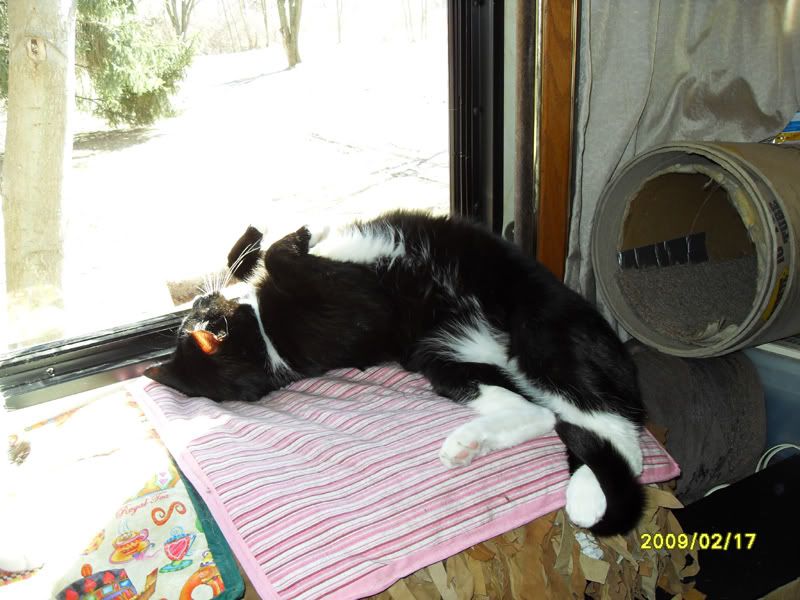 ...and he loves the comfortable bed. His cute little clover-leaf nose!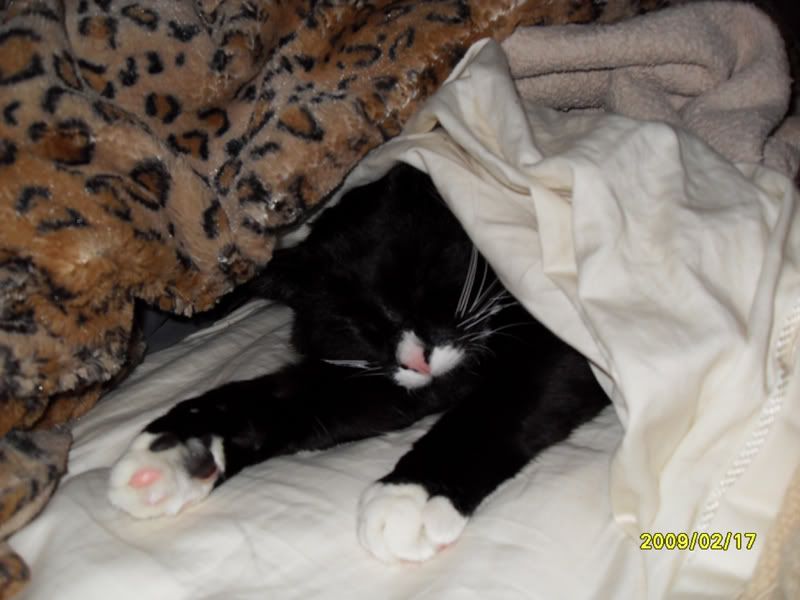 Laurie