For those that don't know we just adopted a new boy, Disaronno.
He's a DLH, seal point (looks like doll-faced Himi, in my inexpert opinion,
)
He got wet on the ride home and his tail's gone all flat.
Is there a way to puff it up without giving him a full bath (since he's new, I'd prefer not to torment him more than mat-removal will.)
Here's pics for reference: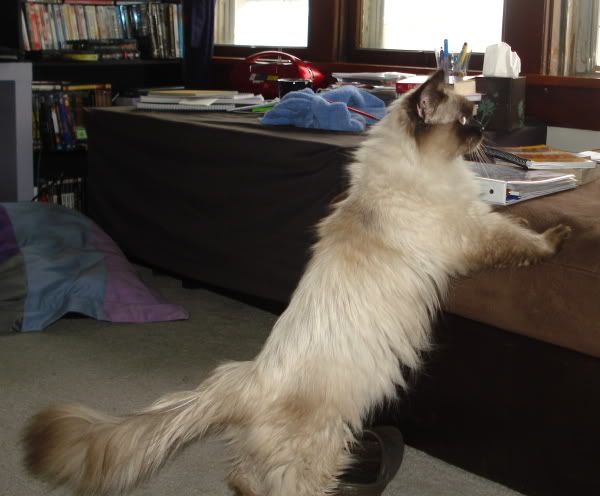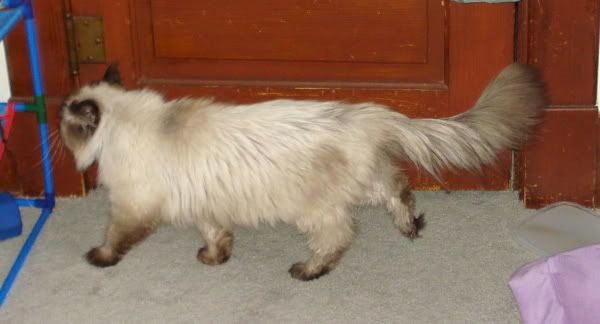 It's not matted... it's just... flat.