Worm has been loving the fish tank lately.....maybe because I added a few new fishies. He has this friend I like to call Chug. Chug is a pleco but here is a few pics of my tank and Wormie watching his buddies.
Side shot of the tank
Worm just watching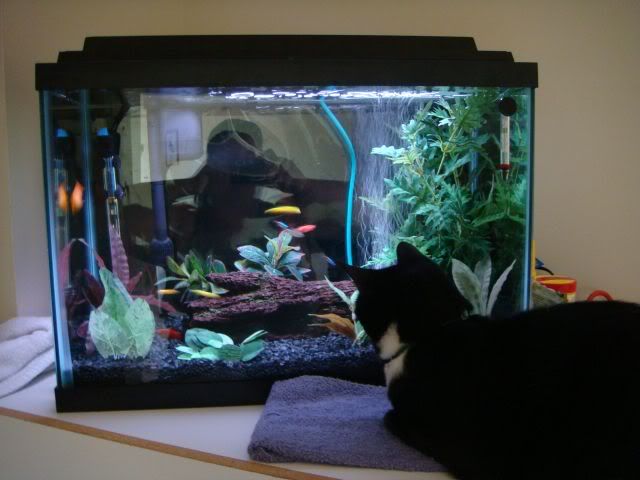 getting excited cause his buddy Chug is getting ready to come out and eat.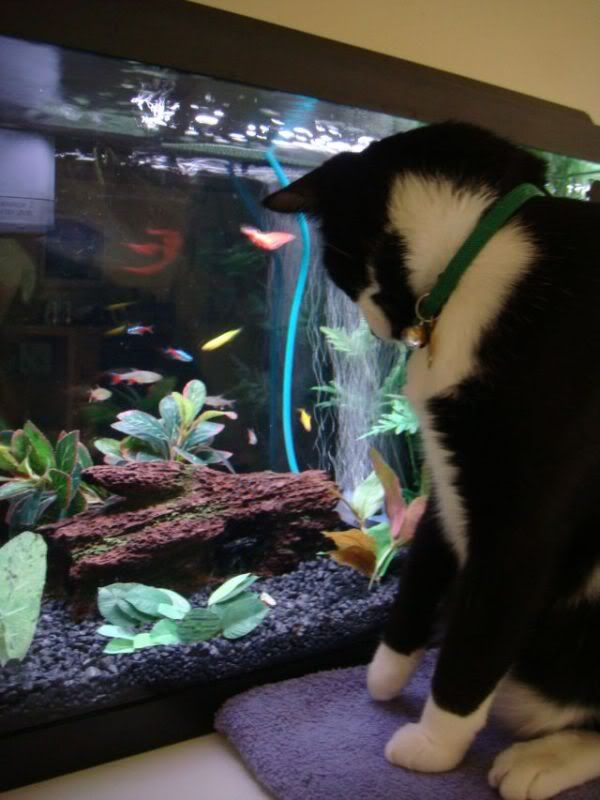 his buddy Chug