Hey everyone! I found a video of Pixel and Bamf playing with the Cat Dancer when they were tiny kittens, right after we brought them home. It is so cute! I uploaded it to YouTube so you could watch it.
Baby Pixel and Bamf + Cat Dancer = Awww
The next video I have is a new video of Pixel playing with the laser pointer in our hallway. She looooves the laser pointer and gets really silly when she chases it!
You can hear DH complaining in the other room and me giggling in this clip.
Pixel + Laser Pointer = LOL
In case you aren't into watching videos, here are a few recent pictures of my goofballs. I had a "photoshoot" in February and tried to take photos of my cats with Christmas bows for the Christmas contest (didn't make it, boo!) and then ended up taking pictures of mostly Pixel with Da Bird as well. Here are a few of those:
Pixel making the funniest stupid face I have ever seen her make: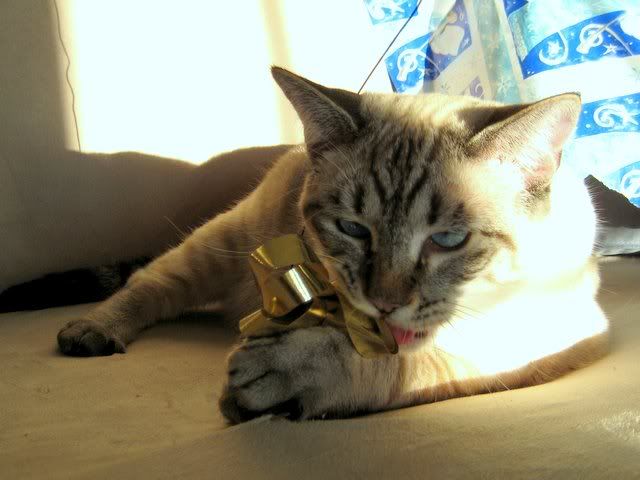 Pixel pretty much thought that playing with bows attached to Da Bird was awesome: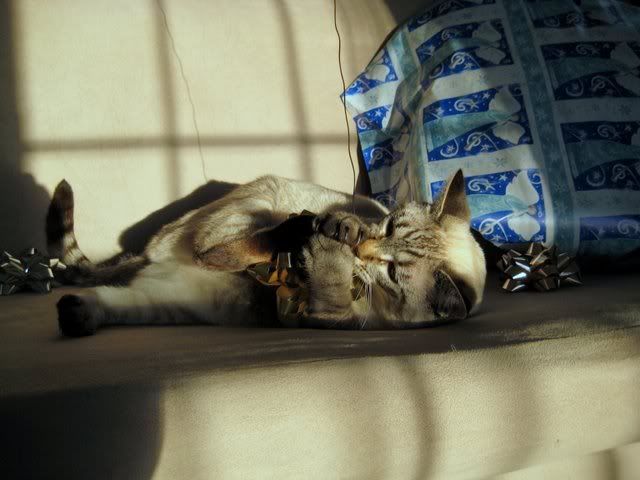 Pixel says... Here is my butt!
Bamf was not so sure about bows...
Then he decided he could maybe eat them:
Cute pseudo-portrait shot of both kitties: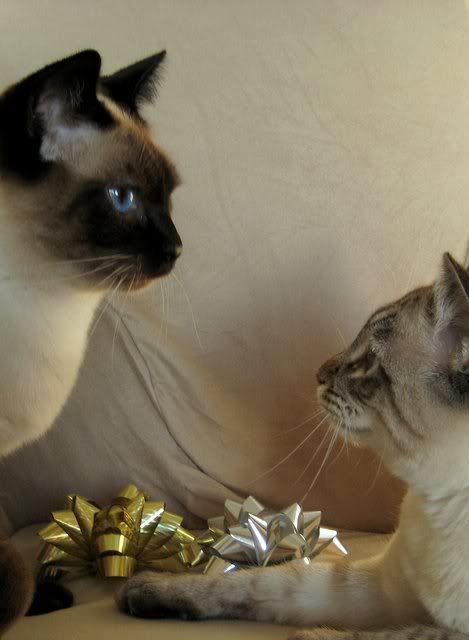 Pixel has a cuteness: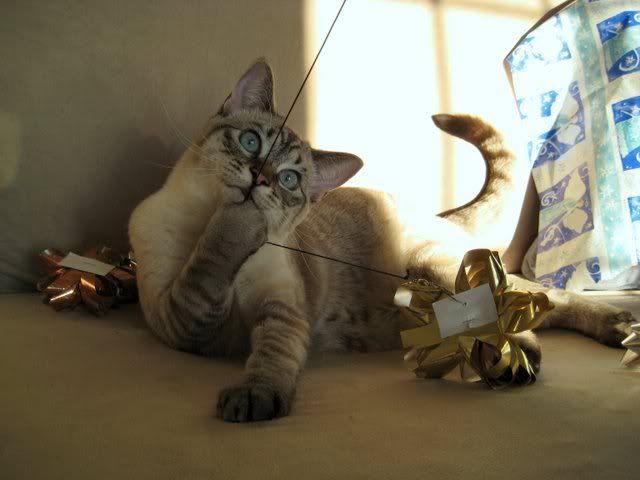 (Few more coming!)