I have been wanting to learn to make a quilt for a long time. A couple years ago I bought one of those cheap quilt kits at a fabric store and put the pieces together, but I never got around to actually quilting it or binding it. Now I have a couple of baby showers coming up, and I always prefer giving something home made rather than store bought, and I want to make them each a quilt. I figured I should finish the one I started first, to make sure I can actually do it. I got it done tonight. I'm so proud! It is really small, only 30" square, but really cute. I had intended for it to be for my cousin's baby boy, so that is why it has cowboys on it. lol Here are some pictures. I can't wait to start a bigger one. This is the next one I want to do for my friend
http://www.modabakeshop.com/2009/02/...aby-quilt.html
Here it is sandwiched and quilted. The batting is 100% cotton.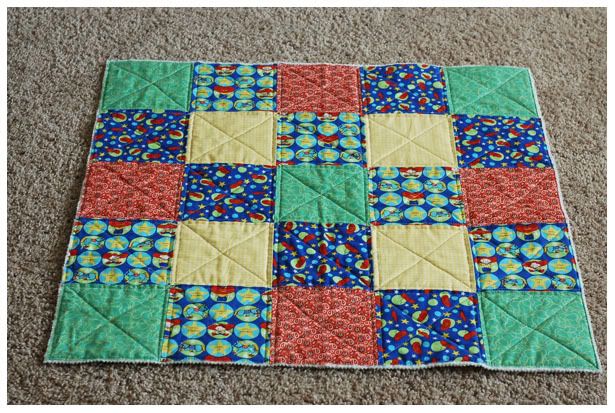 Closeup of the cowboys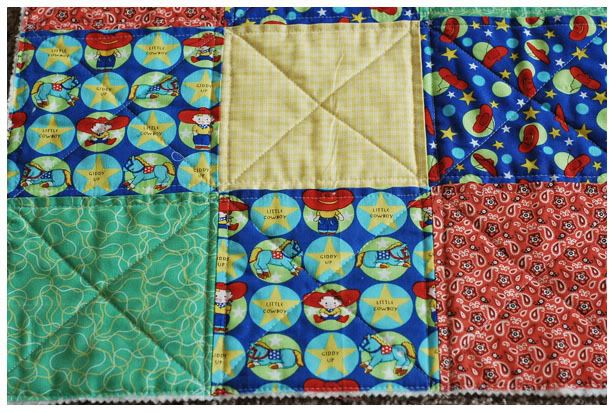 The back is a celedon and white stripe flannel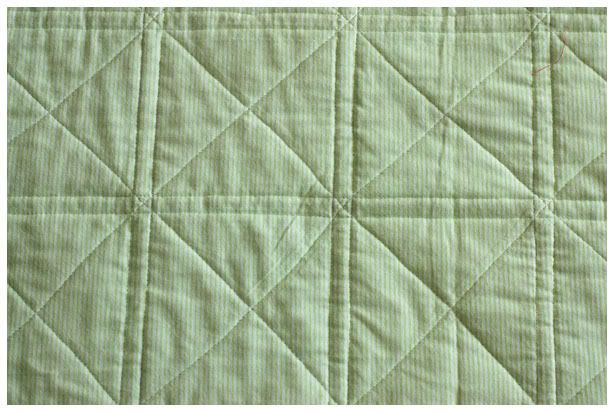 Here the binding is half way sew on, the machine sewn part. It still needs to be flipped to the back and has to be hand sewn the rest of the way.
It's done! It hasn't been washed yet, so it doesn't have the wrinkly "quilt" look yet.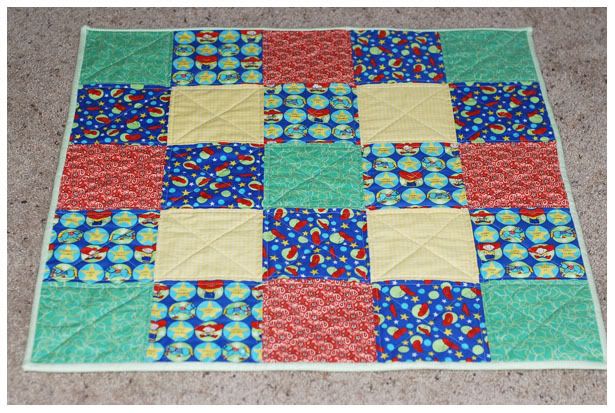 Closeup of the binding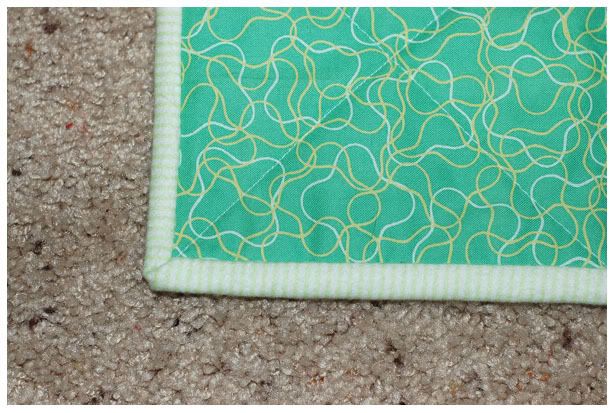 The back, the corners turned out great!