..well, minus Shadow & the dogs!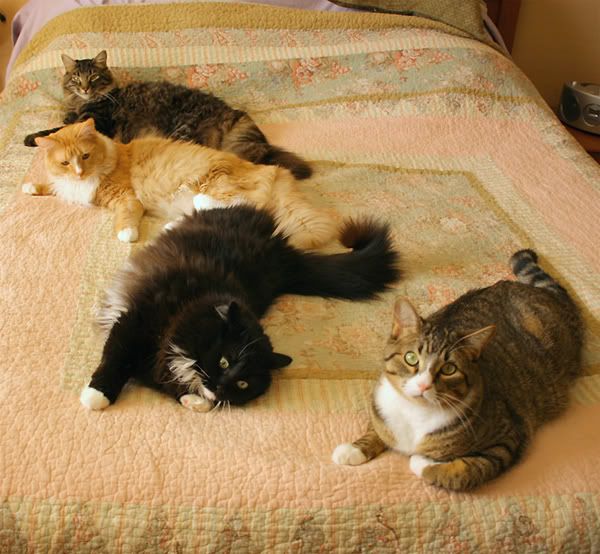 I know I've posted a lot of pics (yikes), but after taking this today I just had to share!
It's not hard to get them all to stay in one spot- except for when I want them to. And then Pumpkin just
has
to paw at Kitten's fluff which makes her go all 'WTFOMG' and run away.
The angle makes her look so big when she is really much smaller.
One day I will get all 28 paws in one photo! ..or so I hope!