I just realized that in 100 posts I've never posted pics of my puddies! So here is my Fuzbum crew...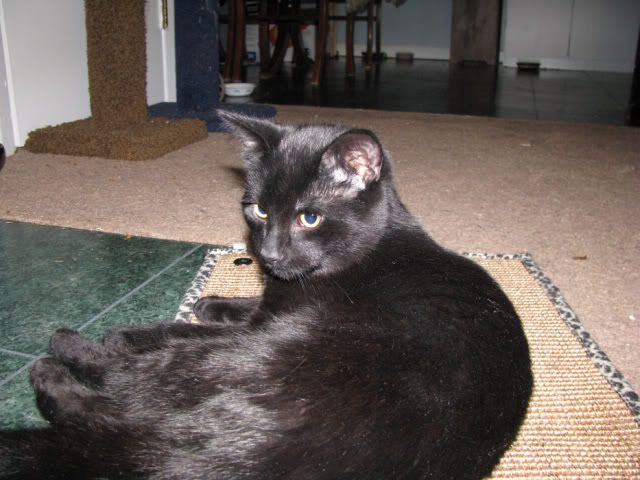 Arlokk is the oldest and is my handsome man. He is addicted to catnip and you can see he is real dusty here because he just had a roll around in the nip session.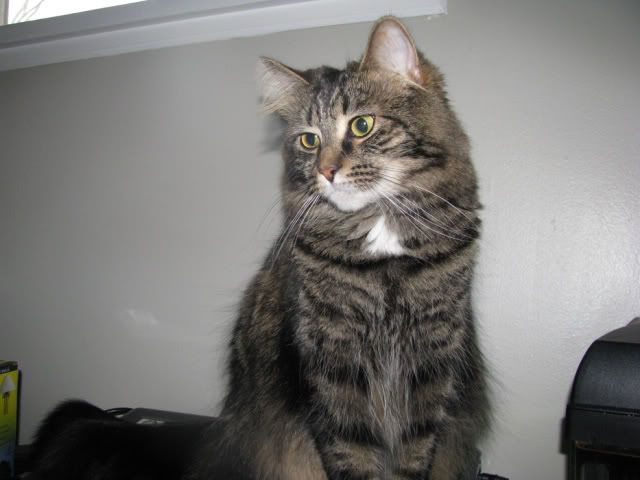 Aura is unimpressed. She is always unimpressed. If she were any more unimpressed she would be sleeping.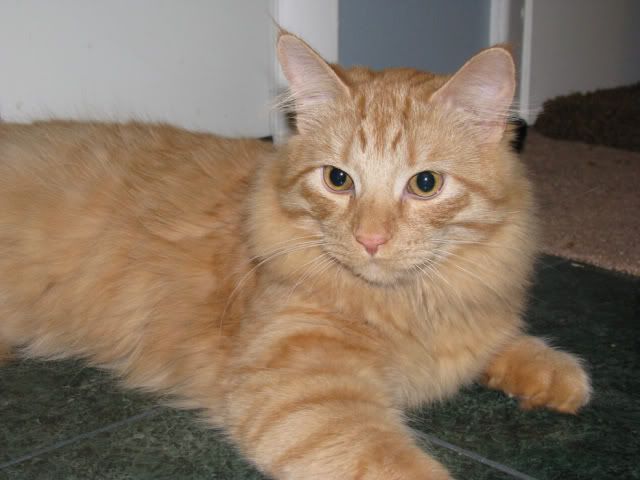 Scratchez is the Fabio of cats. He is gorgeous and he knows it. I need to get a pic of his magnificent tail.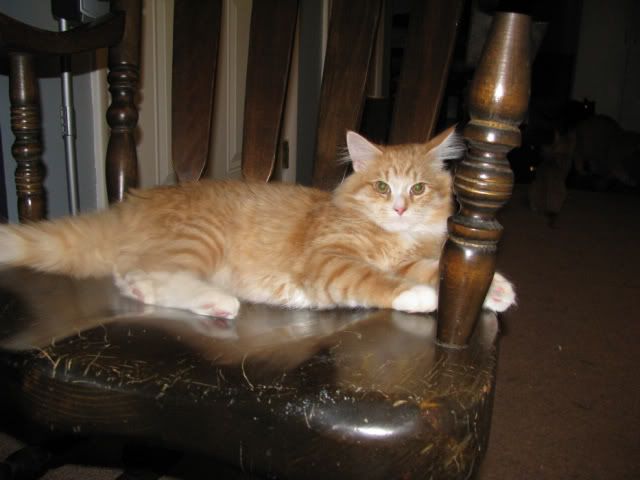 Jack is my lover boy. He loves everyone and everything. He really loves Aura... but from the pic above you can tell she is unimpressed. His eyes are also the darkest copper I've ever seen in a cat. They almost look brown.
Max is my special boy. I love him to pieces. I also have no good pictures of him looking at the camera because he refuses to look at the camera. Max also has dark copper eyes but again he won't look at the camera
Bear is our ham. He sees imaginary things, hears imaginary stuff and meows loudly at whatever it is he thinks he sees and hears. He is also scared of his tail. He also has these funny loud outbursts of meowing. We think he has Tourette's Syndrom