I love sharing my pics of Willow and hope you don't mind me sharing these pictures of my friends and families cats with you all. I know you all love kitties and these are all special kitties in their own way
Firstly we have Chilli and Pepper, these two little boys are our best friends cats. Pepper was adopted from our local cat shelter a year ago, he was 6 months old at the time. Pepper is such a sweetie, he's laid back and likes to chill out all day. Chilli was adopted from the same shelter 6 months ago and was 4 months old at the time. Both get along really well although Chilli likes to think he is boss
Chilli tries to get Pepper to chase him and he pounces on him but Pepper will just sit back and let him do it...until he is ready to attack. Then the mayhem starts, Chilli will chase Pepper upstairs the Pepper will chase Chilli downstairs!! Boys will be boys hey!!
Here's Pepper...
This was just after he was brought home..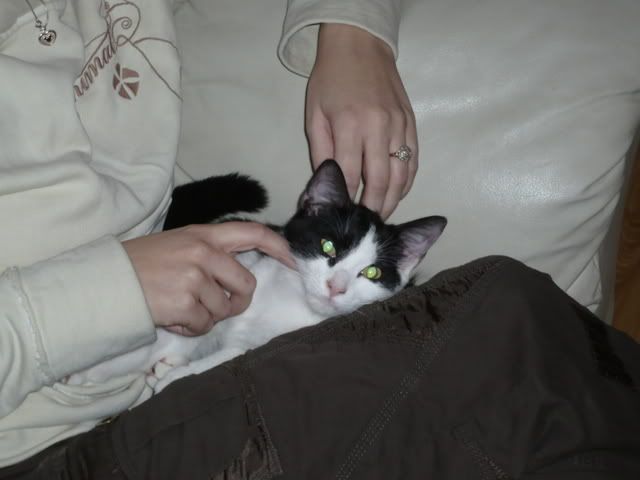 here he is now...
and here's Chilli....
not too impressed with having his picture taken!!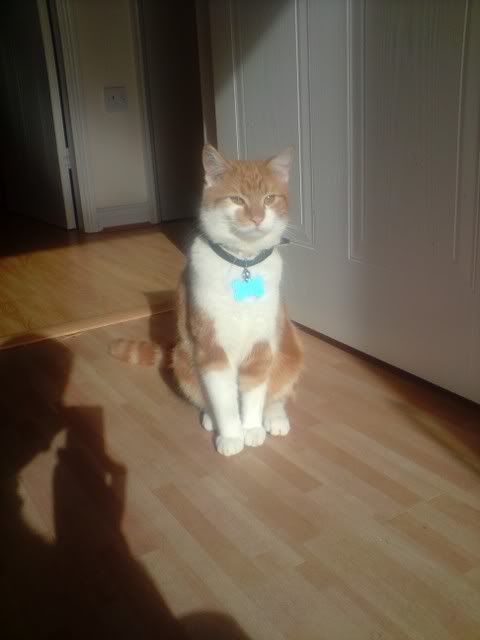 this is how Chilli starts to wind Pepper up..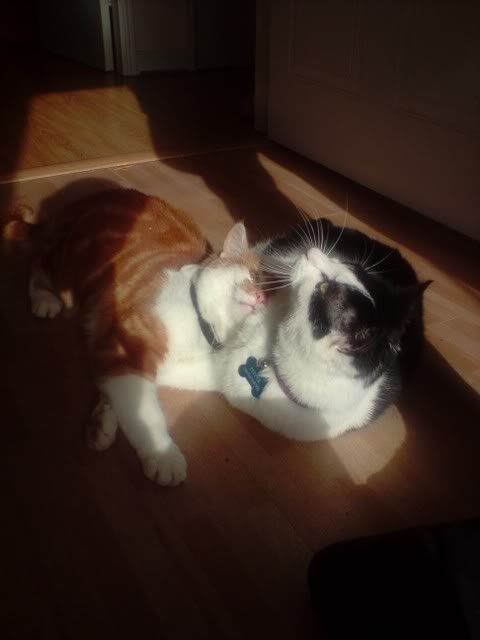 Next we have Pheobe, she is our friends kitty and is just a big fluff ball!!! She is the sweetest thing. Pheobe loves to be picked up (she thinks she's a kitten)
She loves to be tickled and when she purrs she dribbles until she is soaked
Here's Pheobe...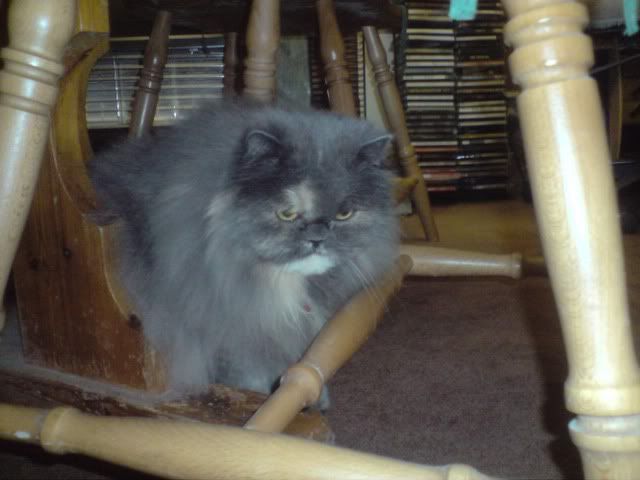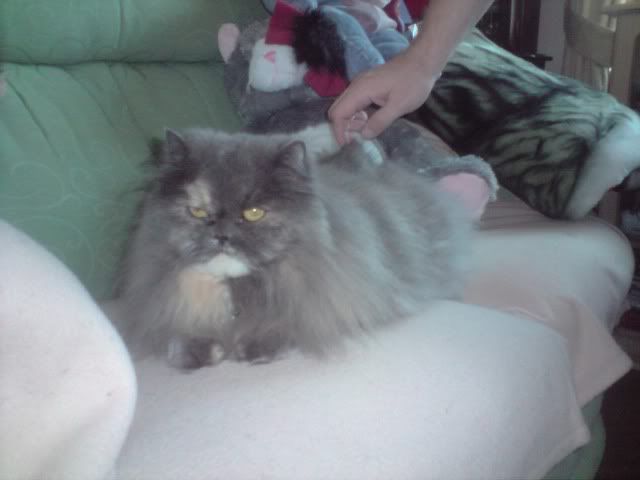 Here are my Auntie and Uncles gang and all I can say is chaos!!!! There are four of them. There's Tikki (mum), her two girls Saffy and Annie, then there's Gizzy who was the kitty that nobody wanted so my Auntie took her home. They are all pretty laid back but Tikki can be a little shy and likes to step back from the others sometimes. Gizzy loves to chew your toes
Here they are...
Saffy in front, Annie is to her right, Gizzy is the tortie one and Tikki is at the back.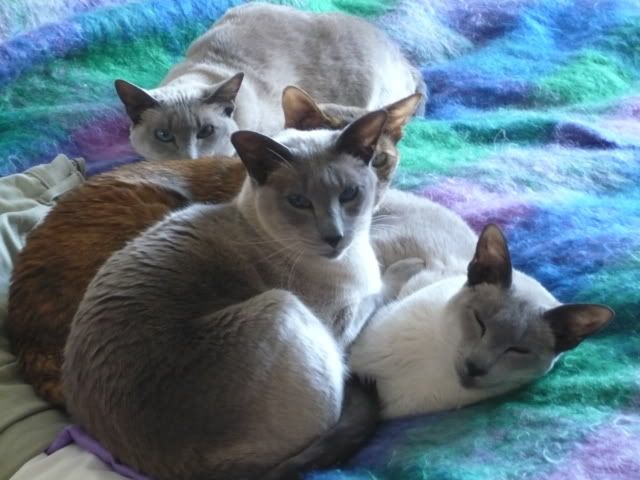 Saffy(left) Gizzy and Annie..
Saffy..
Annie..