Ali first started acting funny around 11pm Saturday evening... She was pacing and meowing...
2:51 am First baby which was the black kitten was born.
3:28 am Orange kitten was born
4:09 am Tabby kitten was born
then labor totally stopped, altho I knew she still had kittens in her....
Labor started again at 10:07pm, 18 HOURS after the last kitten was born...
10:30 pm White kitten was born
11:32 pm 2nd white kit was born... This kitten had some issues, was born breach, and had problems breathing.. I helped her out with it, and it is a healthy nursing kitten!
The 5 babers.
Ali and her babers
Ali cuddling with them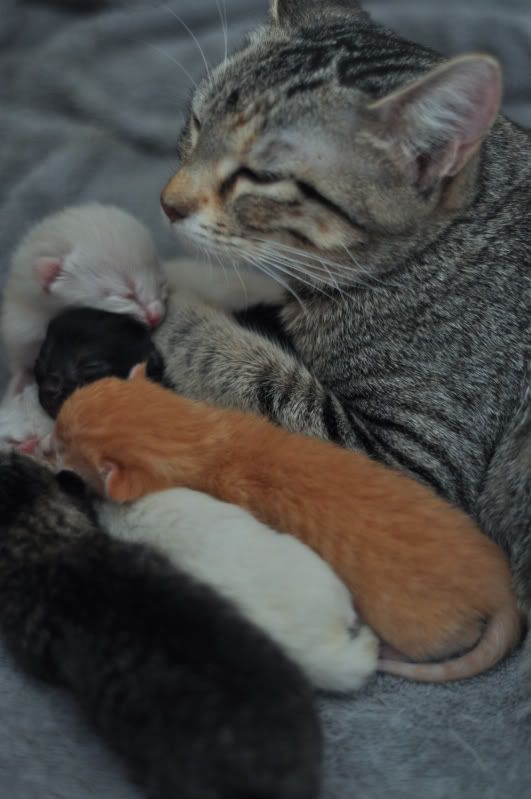 I thought when the last one was born that I felt another baby... Maybe I was wrong... Maybe it wasn't another baby... I have petted her quite a bit today and I don't feel anything.