I finally brought the camera from my parents place to mine and caught a couple pictures of Pause. He's usually pretty elusive and only comes out at night to bug me to pet him :p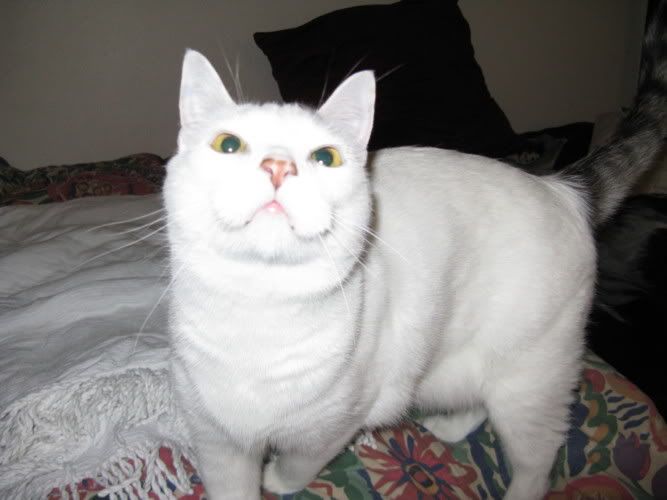 Major hammage.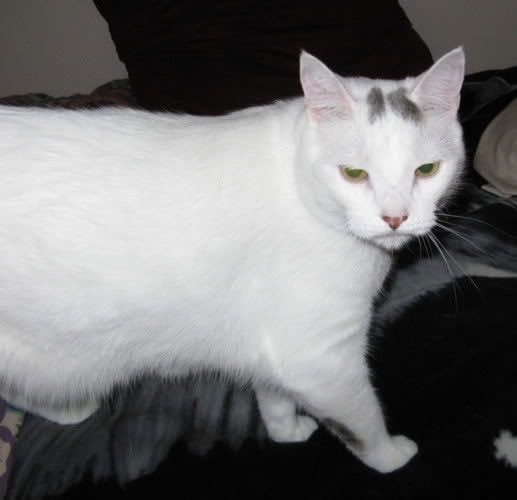 I love how square his face is.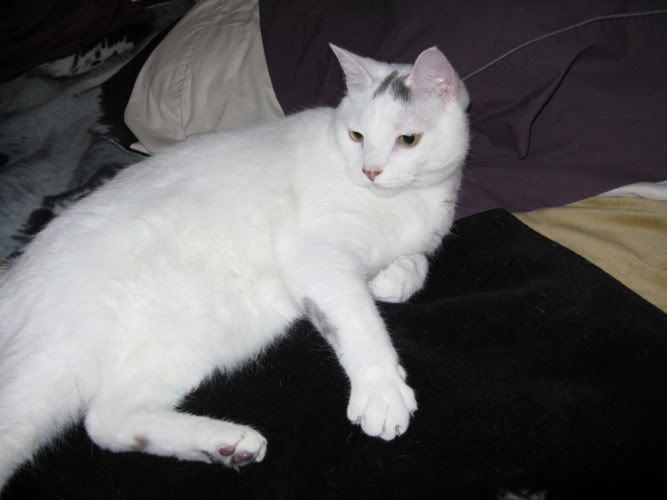 Feeling a bit friskie.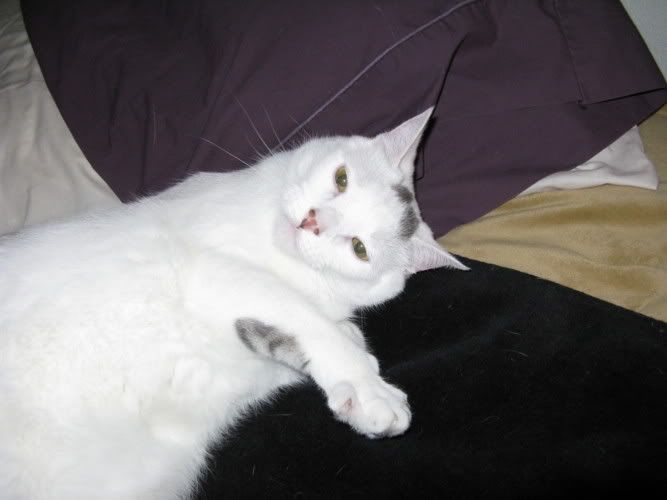 I ruffed him up and he couldn't stand it anymore... he had to roll around.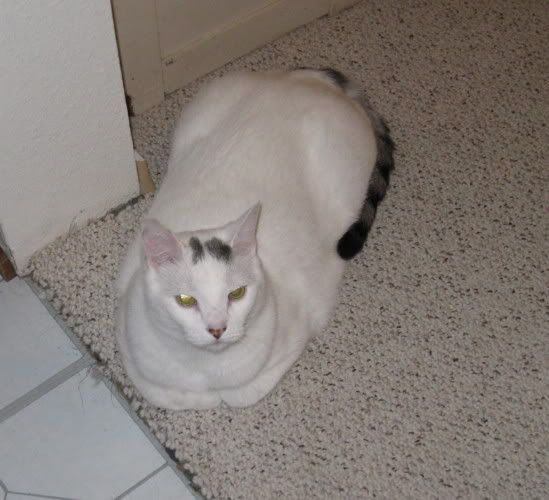 Little fatty :p He's such a goober and he's turned out to be a pretty cool cat.