Last night I happened to go upstairs with a camera in my hand, and found a bunch of cats waiting for me!
Five on the bed and Milo in his favourite nighttime nest, the sheepskin rug beside the bed.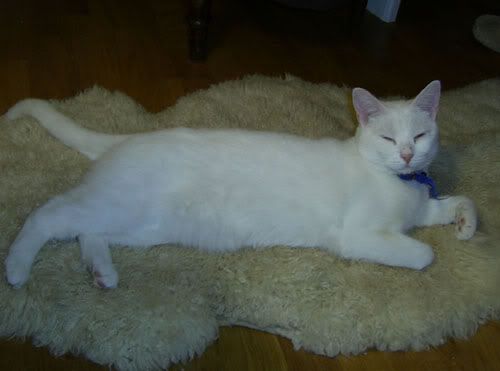 By the time I was in bed, Bonaparte was in dreamland and Wellington and Biscotte were having their usual cuddle. Dushka had crept under the covers so I couldn't get her picture, and Cinders is in her own room, which she prefers.