Okay, not positive but of the 3 regular feral visitors that visit my backyard one is quite plump and sluggish... I think she might be pregnant.
The cats are totally feral, but I do leave out food/water and shelter for them.
What should I do? I've been leaving food out and daily fresh water as well as a winter shelter for the last few 3 years but this is a new one!
Should I leave anything out back like a blanket or box of blankets? Do I scoop them [the kittens] right up and take them to a cat shelter before they become too feral? Any advice would be GREATLY appreciated.
Here are a few pictures, to maybe help shed some light. These are OLD pictures, before the cat looks pregnant.
View of my back yard.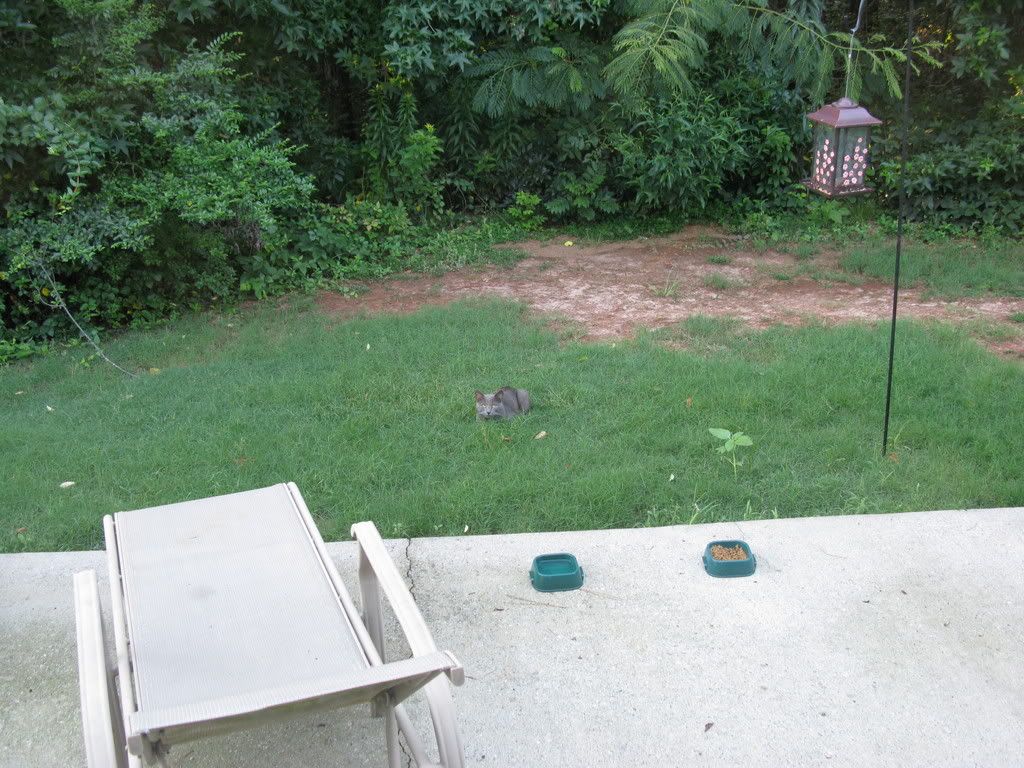 The cat we think is pregnant
The pregnant looking cat is always with this male, they travel together.
Them together.
This is a similar looking but different gray cat. This one is male, and does not get along with the other two. He only shows up when they are not around.