Just realized after I entered my cattitude pic in the calendar contest that I never posted the whole series of Gigi and Steve wrestling pics. We went to the cottage last September and this 'fight' turned out pretty funny as a picture series. Don't worry, no cats were hurt (only some egos.....
)

Gigi and Steve have their moments. Steve was playing with Gigi's toy
and she didn't like it. Here's the result.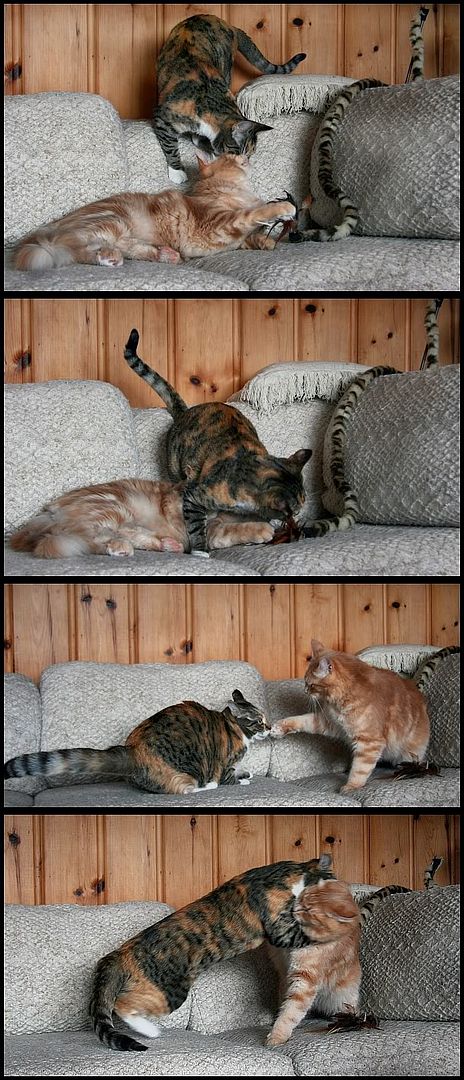 .....continued