He has settled in really well
He and Maisie don`t mix but neither of them seem to bothered. They have their own areas and keep to them.
Sooty had his blood and wee checked and he is healthy apart from his kidneys, so he`s going on to a kidney diet next week.
He makes me laugh with his great big clodd-hopper feet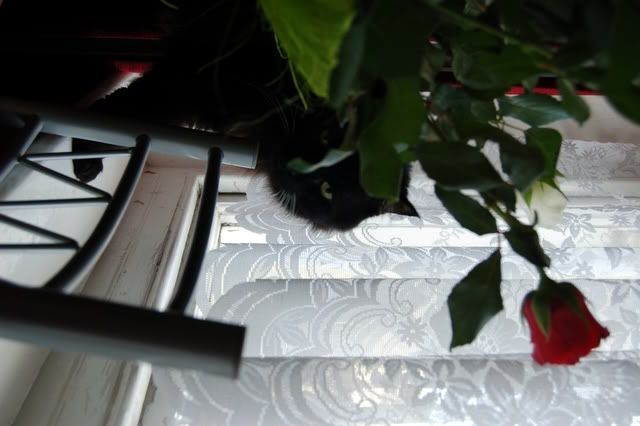 Peek a boo!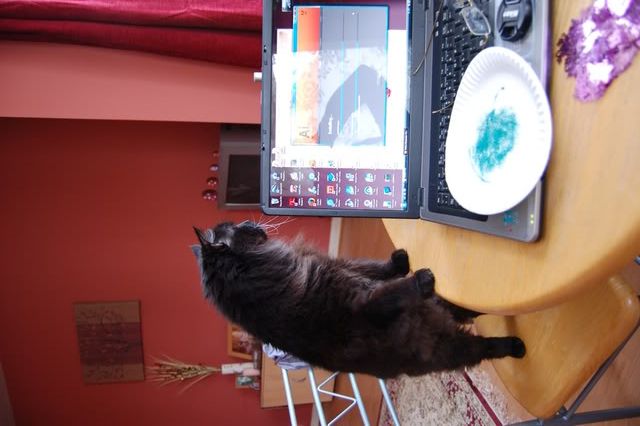 I can help you with that!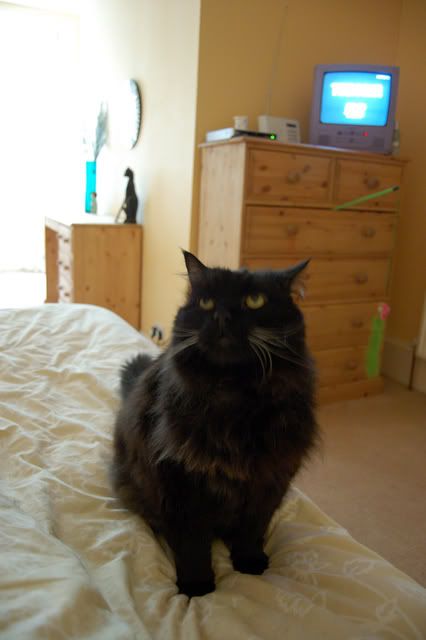 It is not funny when he lays on me! It`s like being crushed by a wooly bear. See how innocent he pretends to be?!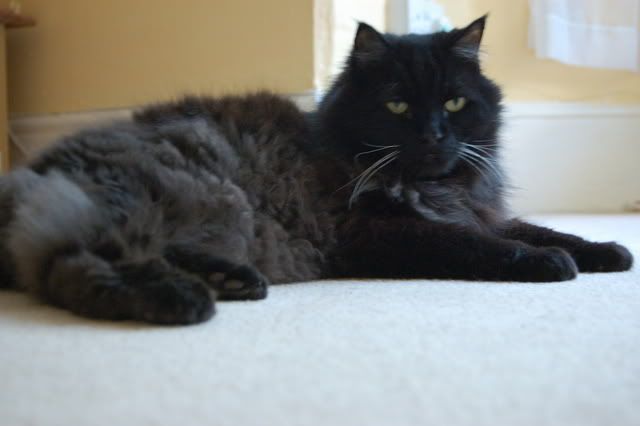 He is a good looking chap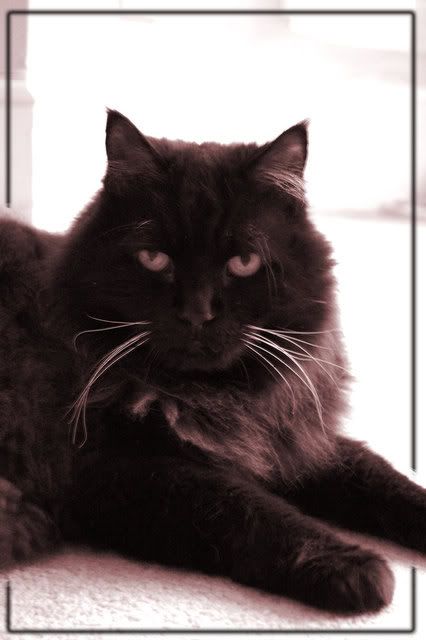 Mr Studdlys glamour shot