In looking for pics of ferals for the TCS member needing them for a project, I found this picture - and the black & white kitty in the background (behind hissing Thanksgiving) is TUXEDO!
He was really fattened up for Winter. This is late November 2002: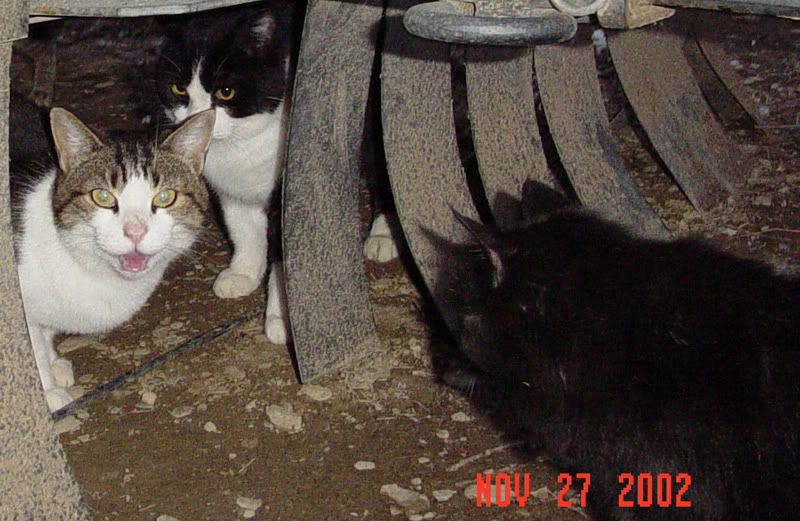 Thanksgiving and Magic were adopted out.
A lot of you know his story. He was SUCH a nasty cat. He sent little Munchkin to the hospital for stitches (we fostered and adopted her out too). He disrupted the whole colony - and was part of the reason we ended up sending Booger to Oregon for her adoption.
Anyway, it was a VERY tough Winter.... we finally found a boarding place that would take him in. He got really sick there, and we ended up bringing him home with GRAVE reservations about it in April 2003.
At the boarding facility- HOW could we leave him there? Look at how much they love each other. Hardly acting like a feral anymore.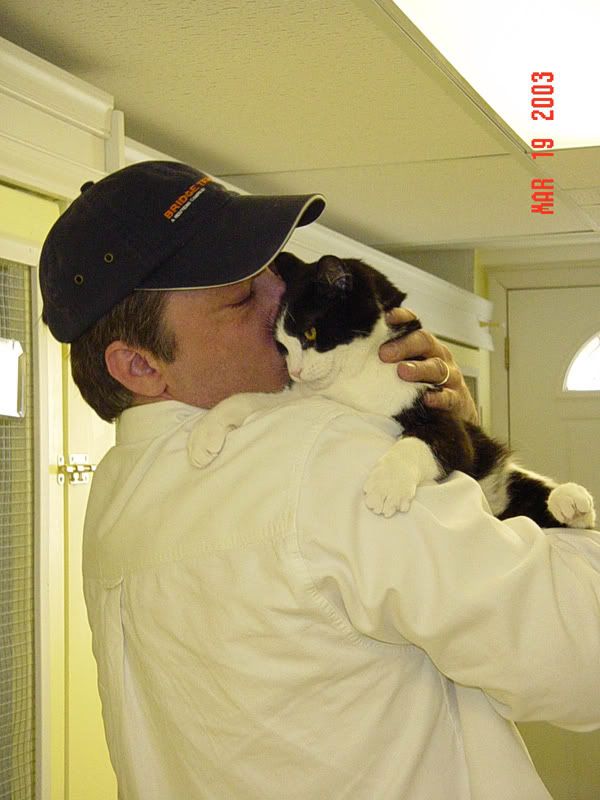 Poor thing got so sick. He had to stay in the hospital for two weeks. He had SO bonded with Gary. When we brought him home, the others didn't bother him and it was if he'd always lived inside with us. But this is what he looked like by the time he came home: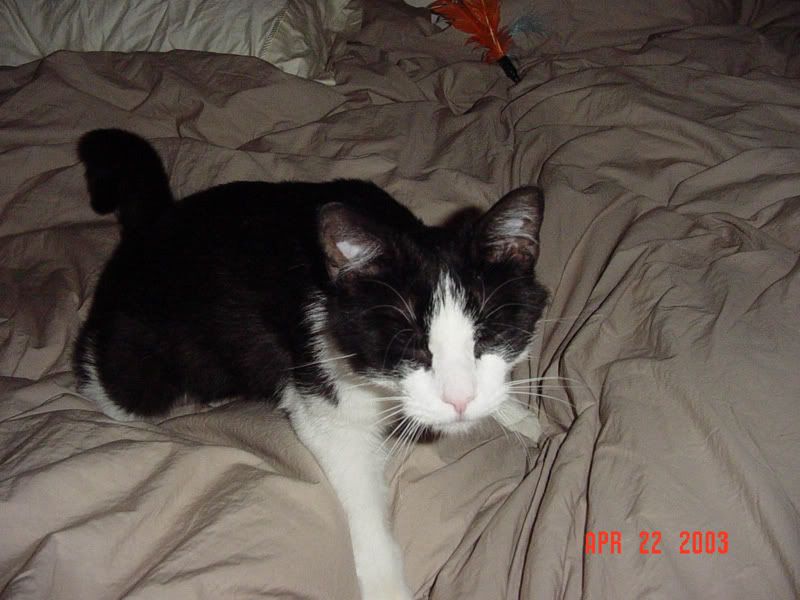 ...but a little medicine, food and love go a long way....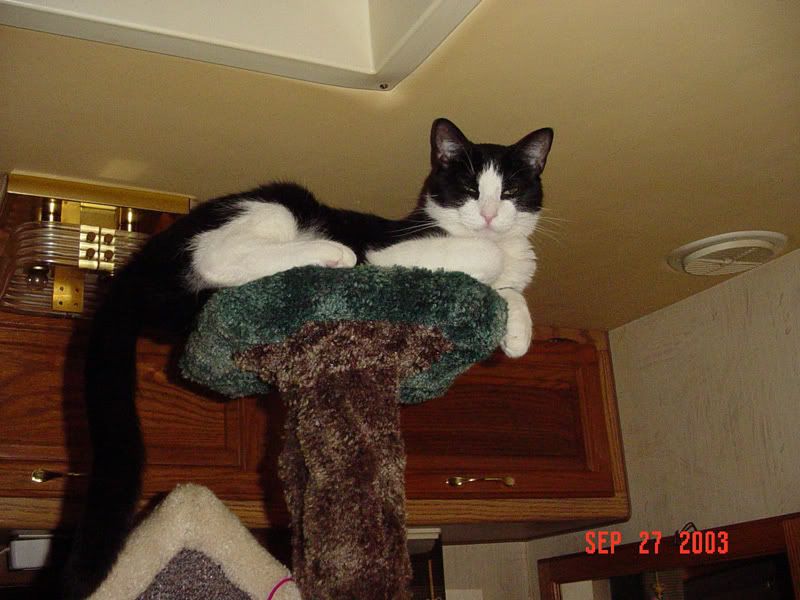 Tuxie - we are SO sorry we left you outside for so long!
Laurie