Johnboy and Billy were the only ones awake when we did a little 'photo shoot' in the kitchen.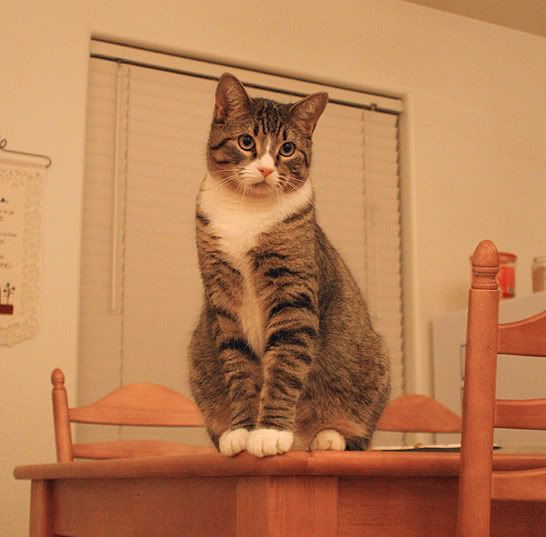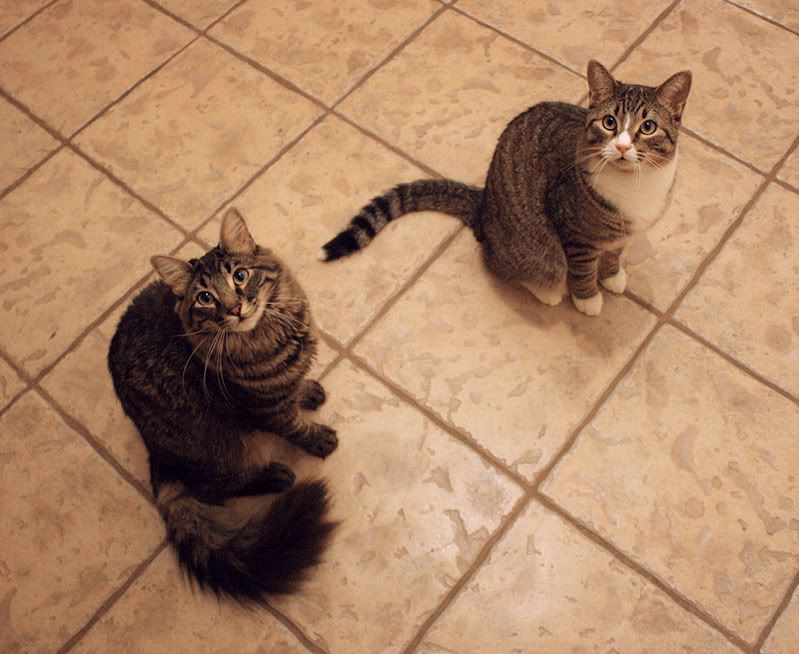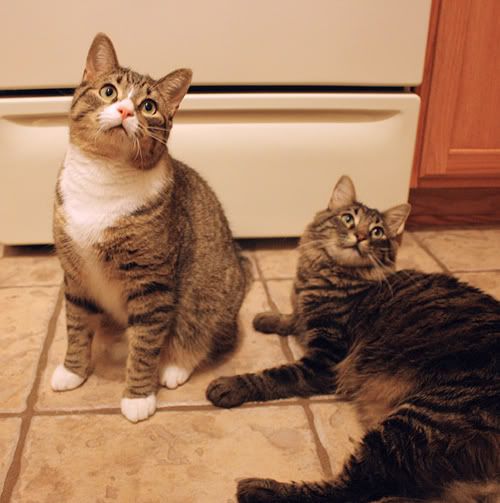 ..until Pumpkin woke up!
HEY- STOP TAKING THEIR PICTURES!
There are SOOOOOOOOOO many better things we could be doing!!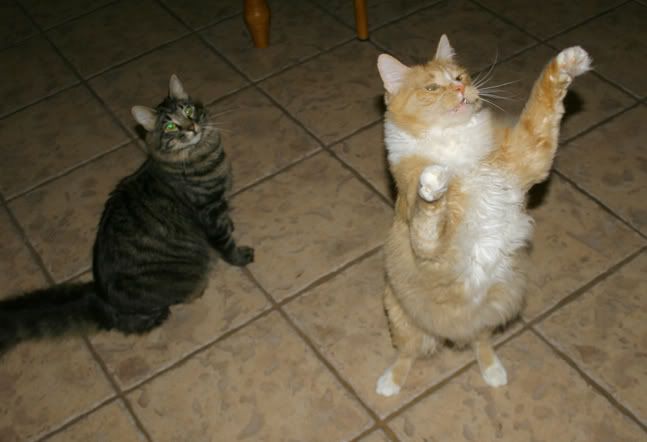 Like dancing like those lizards in those SoBe commercials!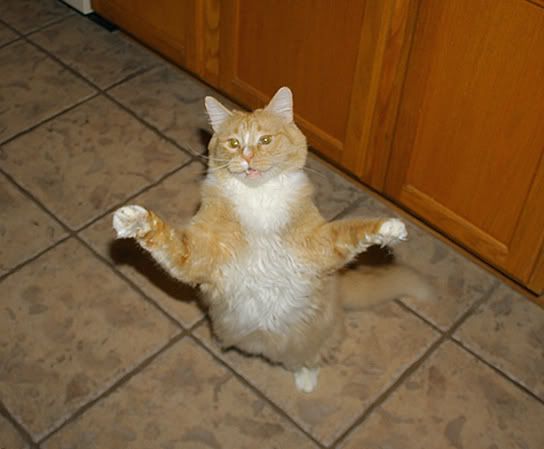 Hopping around on one leg!!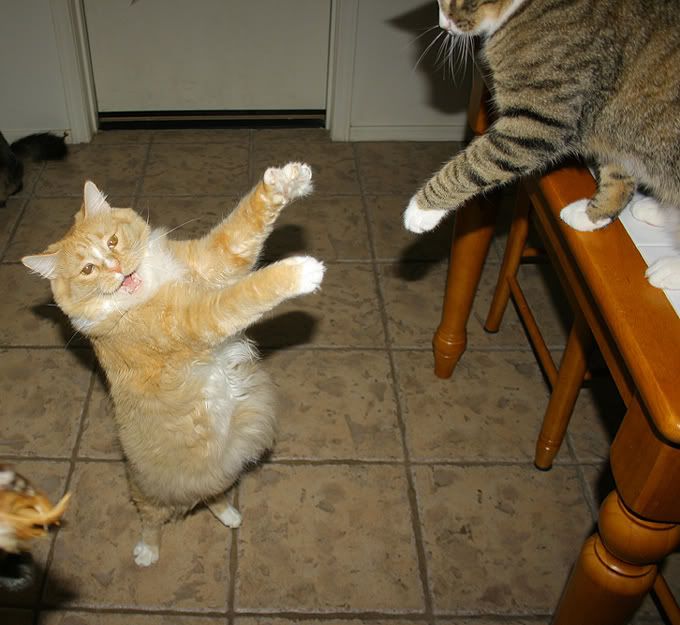 Doing really bad re-enactments of the "I'll never let go" scene in Titanic!
Or not. How about a belly rub & we'll just leave it at that?