My kitten stepped into this glue substance earlier today. I'm not sure exactly what this substance is called. My dad is building an extra bathroom in the house and once he placed down the floor of the walk-in shower he used this substance to seal it to the floor along the edges where there are cracks. The substance, initially very sticky and "glue"-like, eventually hardens and looks like a foam but is a lot more sturdy and almost crunchy/crispy. (It's not toxic. I made sure of this)
So right when she stepped into this we did our best to clean it for her. I even had to cut a few pieces of fur because it was extremely difficult to wash out. I left the area around the paw itself alone as I didn't want to cause any problems for the pads. But I think it was too late because right when I picked her up I noticed one of the pads were swollen. This was about 6 hours ago, and as of right now it's still swollen and a second one has also become slightly swollen.
She hasn't been limping or acting strangely. She's still extremely playful, eating normally, sleeping normally, etc. So I don't think there is anything lodged in there. I looked closely at it with a flashlight and could not find anything. My only guess is the pad reacted to the glue and swelled up because of it, but I don't know if it could have possibly swelled so quickly after contact.
Does anybody have any thoughts or suggestions? I'll be taking her to a vet if the swelling does not go away by tomorrow night or so. I'm a bit low on funds at the moment so if I could treat this myself at home that would be great.
I've also put some hydrogen peroxide around the pad just incase and will continue doing so 2-3 times a day.
Below are some pictures (the paw has been cleaned up since these have been taken):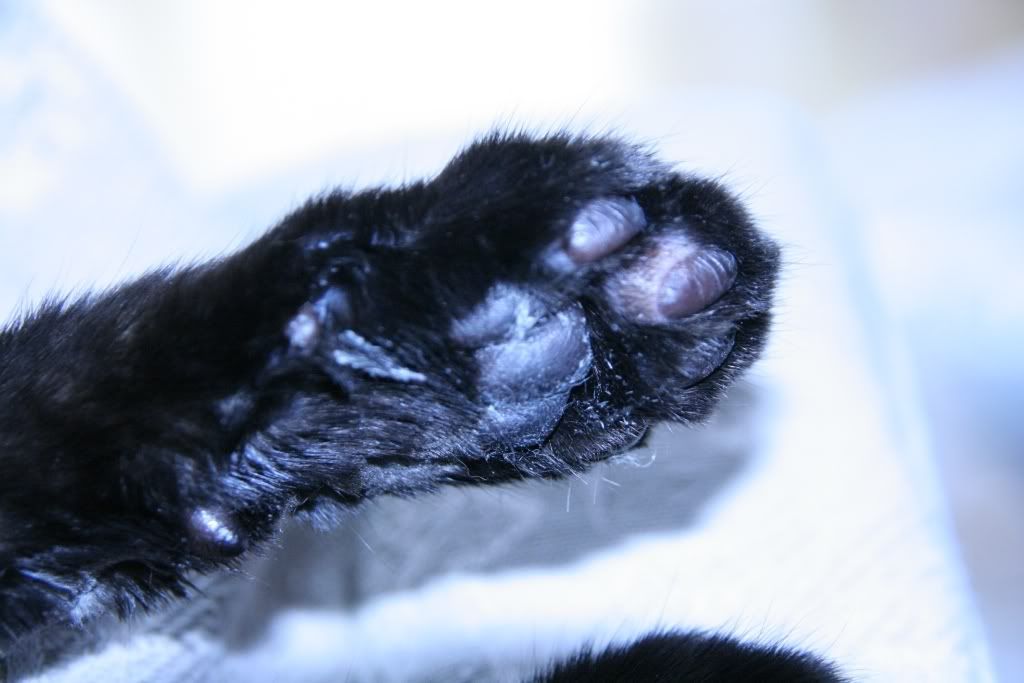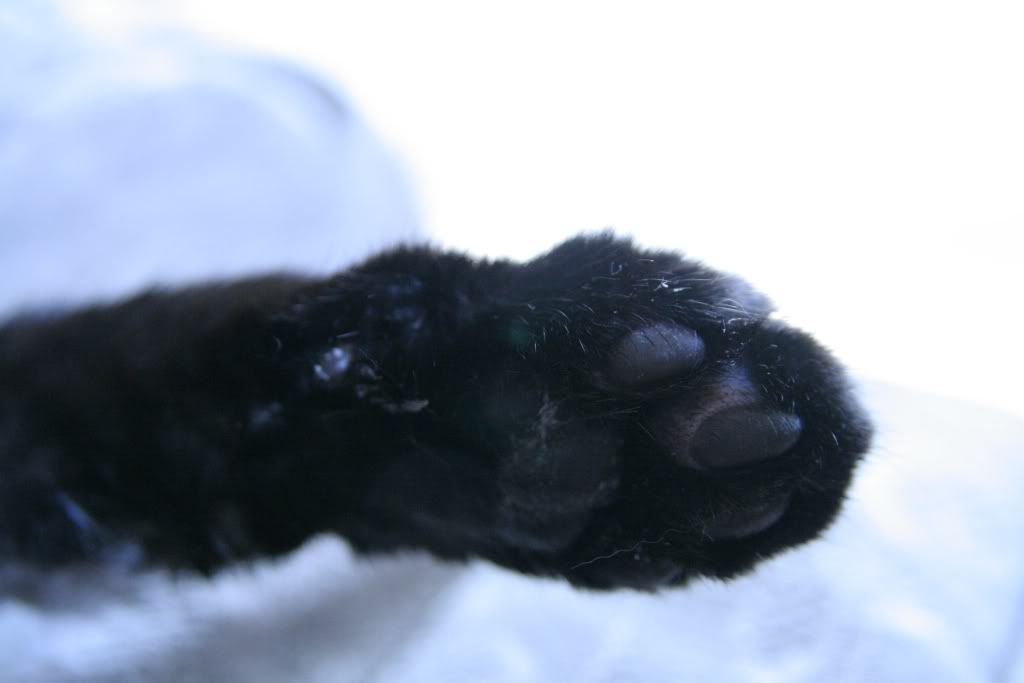 Thank you.