Today Wawa died of liver failure.
Just came from his burial beside a growing mango tree in my garden.
Wawa was a stray adopted more than 6 years ago. He was the alpha male and a good foster dad to my rescued orphans. He will be missed. I love you so very much... I know he is now in a better place and watching over us. Goodbye my beloved Wawa!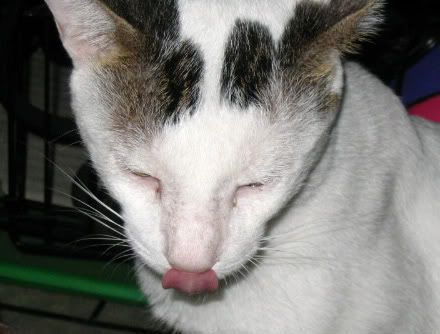 This is his funny "tongue" picture.