So hubby and I wanted a way to display all of the neat wine corks we have collected over the years.
We got a bunch of stainless steel forks at Goodwill and other thrift stores so they were really inexpensive and mostly different designs and such.
I welded them together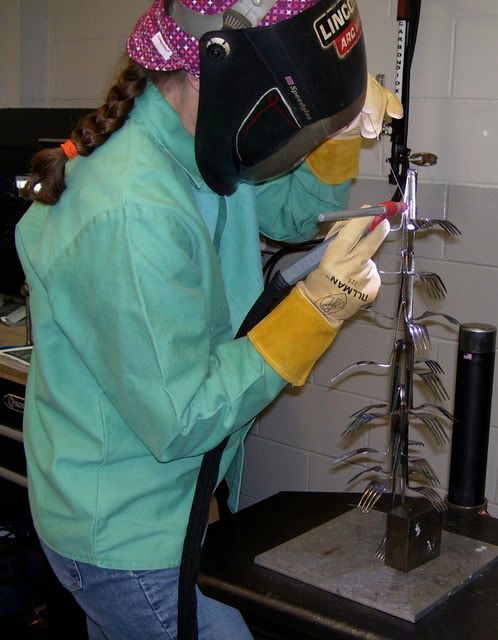 Here are a couple shots of the finished product. I wrapped the "stem" in 18ga copper wire with a bunch of blue and green beads in various styles and shades. Then to add the corks, I bent the tines of the forks.