Here are some pictures I took today of Riley and Xander, trying to play with the close-up on the camera. As you can see, Riley hates to look directly at the camera!

Get that thing away from me...




I'm trying to take a nap.




I'm busy looking at the birds outside. (please excuse the fur covered cat tree, lol, its a never-ending job!)




What big eyes you have!




I'm too sexy for your camera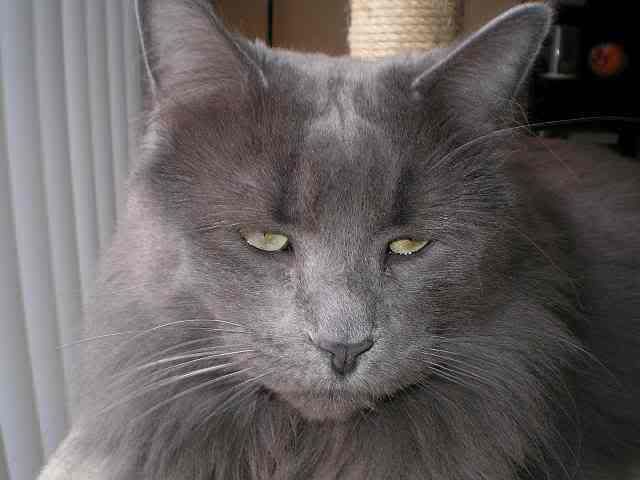 I just love those puffy cheeks




Its a hard life, lounging around watching birds all day




Next are a couple of pictures of my RB girl Alley
My mom recently found these in an old desk drawer and sent them to me. Most of them were too dark and blurry to even scan, but here are a couple. These were taken in January 2001. I miss my girl


Thank you for looking.