I have so many "lovey-dovey" pix of my cats that I'm really having a difficult time deciding just which I want to choose!
I've managed to narrow it down to 10 from over 30 possible entries.
I like this one of Maverick, b/c he's looking at me as if to say, "Come to bed with me, Meowmy! I wuv you!"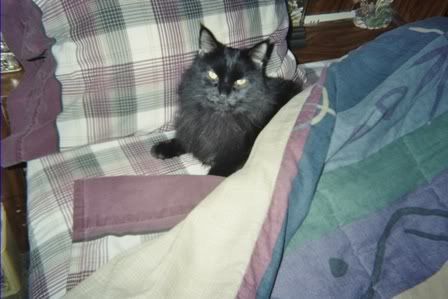 This one of Ricochet looks as if he's so content with eyes of love:
Jinxy looks as if she saying, "I wuv you so much, Meowmy! Come play with me!"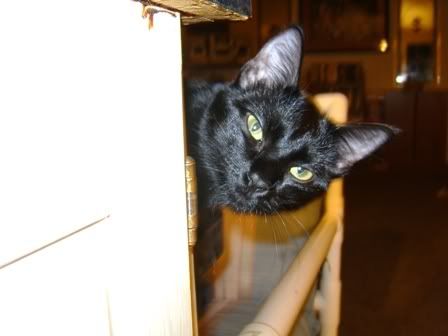 Winchester's happy that he found a loving home:
Salem's thinking, "I'm so happy you took me in, Meowmy!"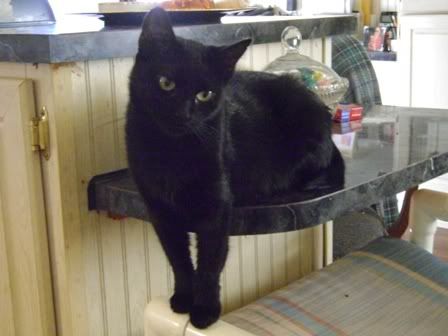 Ricochet & Jinxy:
Ricochet & Winchester:
Ricochet & Winchester 2:
Winchester & Cassidy: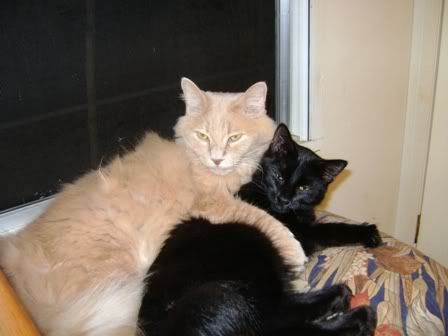 Ricochet, Chiquita, & Jinxy: