Well Little is going to be 1 month old on tuesday. His weight is about was 12.8 ounces when I weighted him yesterday. He has been on albon and benebac for about 3-4 days now and while he still has diarrhea it is beginning to firm up a bit. He is eating like a piggie and getting playful.
A few questions I have..I know that he is getting to the age where my reaction to him is going to start effecting his behavior. How do I react when he plays rough with my hand? Do I need to do anything more than take my hand away and redirect him to a toy? Also how do I start teaching him to use a litterbox? I know that one might be a few weeks away yet. I do not want to raise one of those bottle kittens that grows into a holy terror.
At what age do I start introducing baby food? Will any type work? We use gerber 2nd foods meat flavor baby food at the clinic, is that suitable?
Here are a few new pics
Having a snuggle with Hodges the beanie baby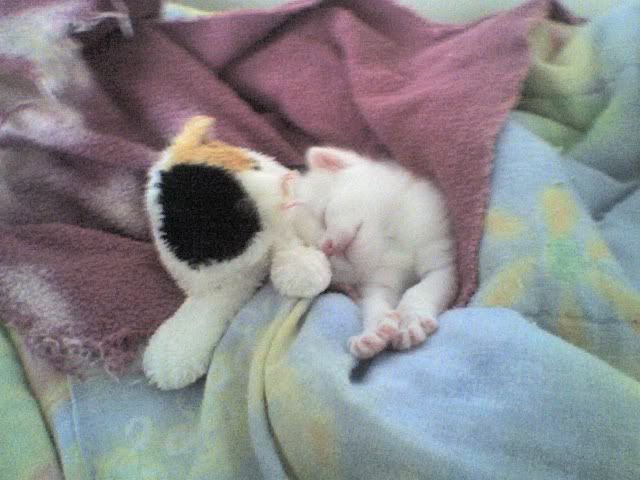 Beating up Hodges the beanie baby lol