Hi folks - this is the second time I'm typing out this since the first time my computer decided to die so I'll make it short
I'm baby sitting my Nana's pregnant girl today because she's at a Judges Council meeting - I've got work at 6pm so she'll pick her up before then but if she doesn't have the kittens during the night, she'll come back tomorrow.
Her name is "Ch Alamo Pepperpot Sue" or Brownie/Chubb and she's a Brown Tabby Exotic. She's a 1/2 sister to Flutterby, in my signature. They both have the same Dad - Gold Double Grand Champion Willangi Blue Bayou (Imp Aust).
The father of these kittens (to be) is Gemara Danlara (Imp Aust) a boy that Nana & I co-own. You can see his photo on my website -
http://www.freewebs.com/captivatingpersians/theboys.htm
Here are some photos of Brownie/Chubb
Side on profile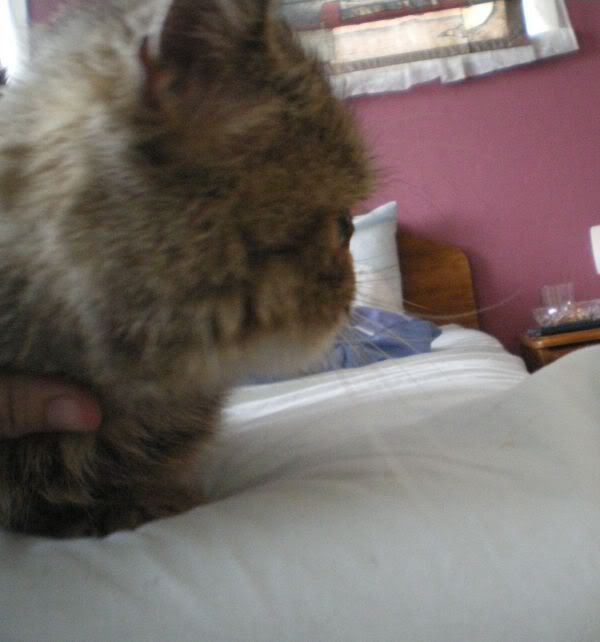 Look at those sides. She's 65 days today.
She bought me a rose for looking after her (Valentines day!)